Rachel is right… we don't need a female Bond
You've heard the gossip and speculations before. Every so often a new tabloid will pop the question. You know… Does the film industry really needs a female actress to be playing a James Bond in the next Bond movie.
Hey we finally witnessed a female Doctor, so why not a female Bond? Well, we don't and take it from the woman who is married to the current Bond (Daniel Craig) trust us… We really don't need a female actress in the role of James Bond.
Rachel Weisz had something to say in this ongoing debate and argues that we don't need a woman in a male familiar character. We need a new and so much better. And I completely agree with her.
Why not create your own story rather than jumping on to the shoulders and being compared to all those other male predecessors? – said the Academy Award winner while speaking to The Telegraph, and by all means let me present some of my arguments on why this is a great idea.
First of all, let me be honest upfront. Yes, I'm fully aware that there have been plenty of good female spy characters in the past. Anne Parillaud in the role Nikita first comes to mind, and most recently the likes of Anjelina Jolie (Salt) Charlize Theron (Atomic Blond) and even Melissa McCarty in one of the best movies ever Spy. Come March, we are yet to witness the talent of Jennifer Lawrence in the long anticipated spy thriller Red Sparrow. All of this leads me to the big question that has been bugging me for a while. Why is there no spy franchise installment movies with a female character?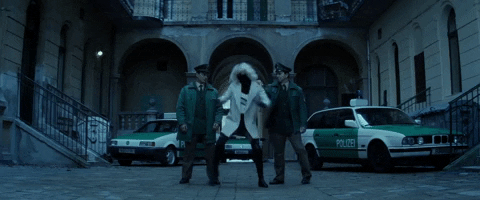 Well, some may argue that a female lead spy character will be denigrated and put to the same level as the female version of the Ghostbusters. And some may be stupid to assume that, but is unfortunately the reality we live in right now. I don't want to play the sexist card, but I know plenty of men who wouldn't go and see a female spy movie (similar to Bond) just because there is a female character. They can be sexy and daring and slick as Bond, but not that many will come to the movie theaters and pay money to actually see them. I honestly think that they are not afraid of the character per se, but from that character will portray to the audience and the themes that will have to come with it.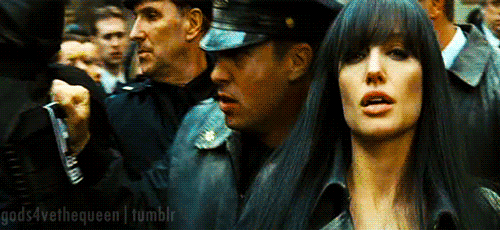 You know… The female empowerment for instance, and being self-confident and capable. Some may view it as agenda pushing and propaganda, and others will see it through the one problem that is relevant in Hollywood. Money. Not just in terms of box office ticket sales but also in almost everything. Merchandise, sponsorship deals and so on. Well.. Not to be a Debbie Downer, on the subject but Spy earned more than 200 million dollars (on a 65 million dollar budget), Atomic Blonde earned 96 million dollars and Salt not only earned back the original budget, it also earned almost half of that amount in the total worldwide Box office gross.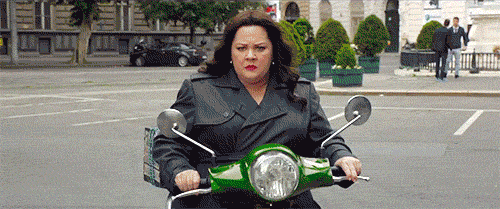 And after that criteria is met, can a female spy movie succeed critically? You bet. Hey Melissa McCarthy managed to pull a decent quality movie with Spy, and it was a lighthearted comedic take on the genre. But I repeat…. The script has to be good. Not even Meryl Streep can save a movie regardless of how crappy the script is. And we even saw a few examples where a female spy as a supporting character can outshine the mail lead- Rebecca Ferguson's Ilsa Faust in Mission Impossible Ghost Protocol did just that. People are still talking about her ass kicking as much as they are talking about the lime green dress she wore when she was ass kicking.
Oh and speaking of… Not every Mission Impossible movie was brilliant and top notch. Not every Taken was exciting, and don't get me started about the Bond movie. In the long history of the franchise we've witnessed quite a lot of turkeys and mediocre films at best. Spectre was a bit of let down, and it prompted a bit of a debate about the future of the Bond series, the actor playing the role and well… you know…
So… In conclusion… Can a woman play a great spy in a great new franchise… Hell Yes! Is this going to happen any time soon? Probably now…We're still fighting of critics of the Time'sUp movement and as much I'd hate to admit it… even though Weinstein is not in charge many many other men are. Let's face it… Men dominate in the industry as we've yet to put other important issues like pay inequality on the agenda. Female spy character in a new film franchise is a great idea, but not one that is likely to come to life soon.