Are You Ready To Go Back To The Movies?
How long has it's been since you went the movie theater? To actually watch a movie? I don't know about you, but for me it's been way too long, let me tell you that. This Coronavirus pandemic really sucks ass, and it will probably gonna keep doing that by the end of this year. At least. The end of the pandemic is nowhere to be seen, and I hate that. However, among the many things I miss about my old life I do specifically miss going to the movie. Just going to a movie theater in order to watch a god damn movie. Not just in my PJ's stuck on my couch. Yeah, Netflix is great an all, but nothing can substitute the real deal.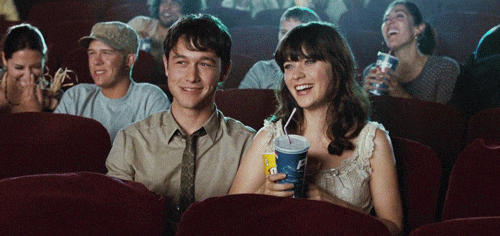 Going to the movies. Frankly, before this whole fucking nightmare, going to the movies was one of my favorite activities. It was a form of entertainment, a great past time for me and my husband and even a source of inspiration for this blog. I loved picking the movies, driving to the theater, ordering popcorn and soda, and just enjoying the whole experience. And the movie too. Can't forget about the movie.
I haven't been to a movie since January and I don't think that I will be able to go to the movies in the foreseeable future. At least not where I live. Coronavirus is still rampant where I live, and still, no one in their right mind would open the movie theaters.
But some movie theaters across the world did open, or they're planing on open this month. Furthermore, plenty of movie releases are awaiting release. Unhinged is going to be released on July 1st, while Tenet is going to have its premiere mid-July. Mulan and Wonder Woman 1984 are expected to follow, with Monster Hunter's release scheduled for September 4th.
Even if they do open movie theaters everywhere, are you willing to risk it in order to watch a movie? Frankly, I'm not. Like I said. The movie theater is a sacred place for me. I met my future husband at a movie screening. I've had plenty of great moments at the movie theater.
But I'm really too scared to risk it. I mean… It's not just me that I have to be mindful of. I have a husband whom I'd like to have children with in the future. We both have elderly parents that are sick or immune-suppressed. My mom is a cancer survivor and so is Martin's dad.
I would never forgive myself if I infect any of them.
Furthermore, how do the movie theaters expect the movie-going experience to be like this summer? I mean can you even watch a 3-hour movie with your mask on? I certainly can't. Going to the movies is not like going to the supermarket. You can get in and get out in 15 minutes. You have to be present there for an extended period of time, with other people. Laughing, sneezing, breathing, and eating popcorn.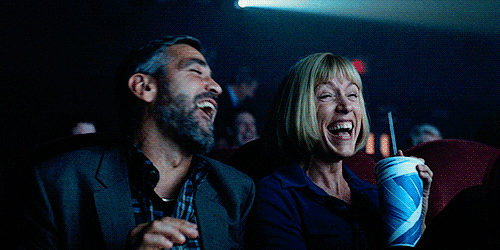 I understand that there are going to be strict rules that the audience will have to follow and selective setting there but still. It's just too risky.
I really think that Netflix and chill will be my go-to entertainment this year. Or perhaps the next year as well. I wouldn't even dream of setting foot in the movie theaters without a clear sign that everything is OK, and I won't catch COVID-19 form the person in the row in front of me. And I do mean everything is OK. Everything is safe, germ-free and the infections are reduced to 0.
Tell me. Are you with me on this? Or are you more adventurous with the pandemic? Tell me in the comment section. I'd love to know all about it.