6 of my favorite Marvel movies (in no particular order)
All right now. I'm still in Infinity War mood and obsessed with all things Marvel, so I'm gonna be writing a bit more about MCU, if you don't mind.
I finally had the chance to see Infinity war, and I loved it. I haven't cried in a movie theater in a looong long time now, and I haven't cried while watching a Marvel movie like… ever. But It happened this past weekend. I squeezed my fiancée's arm while I watched my favorite Marvel characters being decimated by one big  purple monster. I cried and moped, and I'm still doing that actually. I'm still moping, but not verbally.
So, I figured that it would best to stop and reflect on all of the previous Marvel films that toyed with my emotions in various ways. From all of the 20 or so movies that came from Marvel in the past 10 years, there are 6 that are truly dear to my heart.
I present… My pick of the best 6 Marvel movies (so far)… And in no particular order… Enjoy.
Thor Ragnarok (2017)
It's a comedy film disguised in a Marvel blockbuster movie. How cool is that? Frankly it's all due to Marvel's latest addition to the family. Taika Waititi and i love it. The Kiwi director was a breath of fresh air to the MCU, and the gamble that the studio had with him, it paid off big time. Why? Cause he made one hell of a movie, especially after the big mess that was Thor – The Dark World.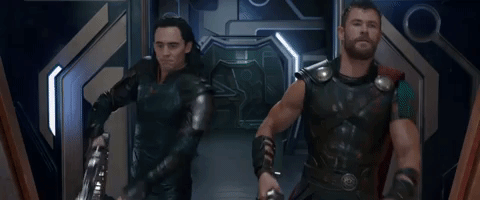 Avengers (2012)
Ah Joss Whedon… How Ive missed you. Yup. I was a huge Joss fan (sue me) even before this movie, and I became even bigger when I saw it. Yes it was over stretched, yes it was a bit boring right until the last 40 minutes or so… but damn… they sure made up for all the blab la before. Oh, and it made me fall in love with Loki all over again. Sorry not sorry.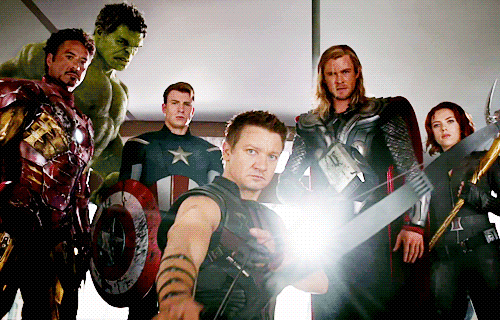 Captain America Winter Soldier (2014)
Well… If Ragnarok was a comedy film disguised as a superhero blockbuster, than Winter Soldier was a spy thriller, and a damn good one. I'm not joking. This was a full on spy thriller, and the kind of a movie that Robert Redford would do at his prime back in the early 70's. And speaking of Redford… How surprised were you to see him as Alexander Pierce? I know I was…. But this movie also had the best bromance love/hate relationship development between Cap and Bucky and, it's damn near perfect movie to be honest.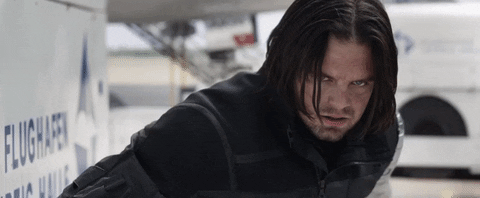 Guardians of The Galaxy (2015)
Ah whose lovable knuckleheads… Seriously… I have never even heard of those Marvel comic book characters before I saw the movie, but the movie made me want to read every Guardian Of The Galaxy comic book there is. I've talked with plenty of people about this film, and not surprisingly, they all share the same sentiment… From the moment Peter Quill put those head-phones and started dancing in that cave, we all knew that this is going to be one weird but special film.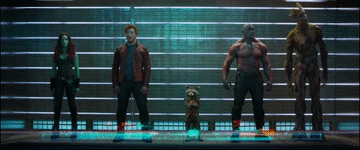 Black Panther (2018)
Raise your hand if you loved Black Panther! Raise your hand if you loved Shuri even more. Seriously, she's the female more bad ass equivalent of Tony Stark, and I just love that. BTW… Marvel… Thank you for this character! However, the film over all, was a revelation too. My fiancée is not that big of a fan of the comic books, and we entered the movie theater with some trepidations, but we both left with big smiles on our faces. It was that good.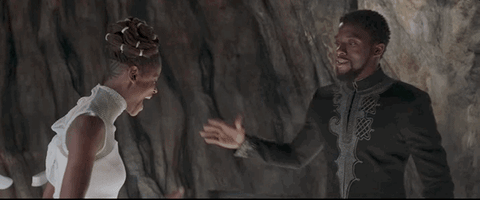 Iron Man 3 (2013)
Last but not least. To tell you the truth, I didn't have much hope left in me after the terrible mess that was Iron Man 2. But Shane Black never lets me down. Iron Man 3 made amends for the previous pile of crap and it was a glorious come back from the MCU. Shane is one of the most superb and talented writers in Hollywood and it showed in this movie too. Iron Man 3 was a beautiful handing over the Marvel torch from Favreau to Black and it will go down in history as one of the greats.