Just some awesome films you shouldn't miss in May
You've guessed it. It's that time of the month. A time in which I present some of the best upcoming movies, and May is also going to be one hell of month for all the film buffs… You know like myself and i suppose you guys.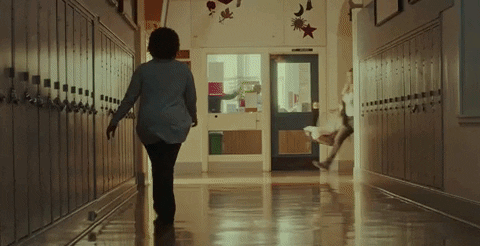 Why? Because among the comedies that will dominate with our free time, there will be a couple of action packed blockbusters just waiting for our undivided attention. There is the long awaited Deadpool 2, and of course Solo- A Star Wars Story…. A movie that was plagued with so much production problems that it's become part of the cult history weeks before its premiere.
And about those movies… Scroll down and see them for yourself…
Overboard
Directors: Bob Fisher, Rob Greenberg
Stars: Anna Faris, Eva Longoria, Eugenio Derbez…
Fun fact about the movie: Anna Faris was previously married to Chris Pratt. Pratt co-starred with Kurt Russell in "Guardians of the Galaxy: Vol 2" (2017). Russell starred in the original "Overboard" from 1987.
Release date: 4 May 2018
Tully
Director: Jason Reitman
Stars: Charlize Theron, Mackenzie Davis, Mark Duplass…
Fun fact about the movie: This film will be the first of Jason Reitman's to not feature J.K. Simmons
Release date: 4 May 2018
Terminal
Director: Vaughn Stein
Stars: Margot Robbie, Simon Pegg, Mike Myers…
Fun fact about the movie: This will be Mike Myers' first major motion picture in seven years.
Release date: 11 May 2018
Deadpool 2
Director: David Leitch
Stars: Ryan Reynolds, Morena Baccarin, Josh Brolin, Zazie Beetz…
Fun fact about the movie: Brad Pitt met with the director to discuss the part of Cable, but couldn't commit due to scheduling conflicts.
Release date: 18 May 2018
Book Club
Director: Bill Holderman
Stars: Diane Keaton, Jane Fonda, Candice Bergen…
Fun fact about the movie: Don Johnson's daughter, Dakota, starred as Anastasia Steele in Fifty Shades of Grey (2015), Fifty Shades Darker (2017), and Fifty Shades Freed (2018).
Release date: 18 May 2018
Solo: A Star Wars Story
Director: Ron Howard
Stars: Emilia Clarke, Alden Ehrenreich, Thandie Newton…
Fun fact about the movie: Woody Harrelson was picked over Christian Bale as Han Solo's mentor.
Release date: 25 May 2018