Zachary Levi Is The True Hero Of Shazam!
Well, after much anticipation, I went out and saw Shazam! last night. Martin had to work the late shift so my companion for the evening was my baby sister. And although she didn't liked the movie all that much (she though it was too childish) I loved it.
You can expect my full Shazam! review by the end of this week, but for now I want to focus on something that left a big impression on me. The presence of Zachary Levi.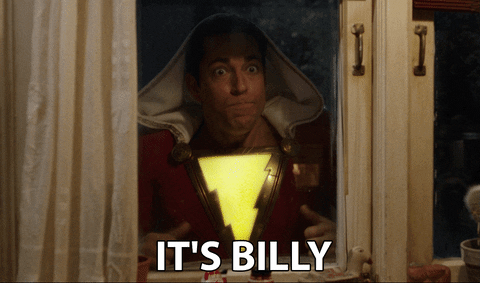 I've been more or less familiar with the charm, goofiness and raw comedic talent of Zachary Levi with his previous work. Mostly TV work I might add. I loved him in Chuck and I definitely loved him in The Marvelous Mrs. Maisel. But Shazam! showed another side of his talent that I was completely oblivious of. How awesome he would be in a big budget production/blockbuster/DC Comics movie like this. Yes he played the character of Fandral in Thor Dark World and Thor Ragnarok but that pas very small and insignificant role compared to the role of Billy Batson in Shazam!.
And further more with Shazam! he showed us that he can easily carry a leading role on his shoulders without any burden or restrains. He was in full swing in Shazam! but I was mostly impressed with the ease that he carried the dual role. The role of a 15 year old boy trapped in the body of a grown man. He had the innocence, the charm and the childlike mentality even when he was supposed to be doing grown up stuff. He was amazing. To me he's the real hero of the movie, with all due respect towards Asher Angel and Jack Dylan Grazer, his co-stars in this movie.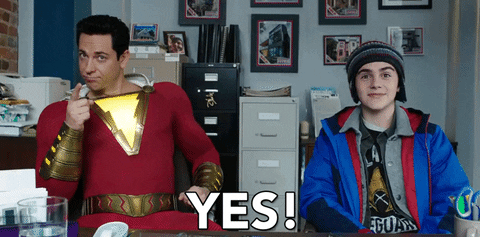 They were amazing as well, but Zachary was something special. Oh and last but certainly not least, how handsome he was in this movie was a new level or revelation for me. I knew him mostly as the dorky, geeky Chuck Bartowski but now he's all buff, tall and gorgeous… Meow.
He's amazing, talented and gorgeous. He was incredible in Shazam! and besides the movie being awesome, big portion of the movie success should be attributed to Zachary and his devotion. A true real-life super-hero if you ask me.