This week's episode of Mom told the truth about 2 things
Well, I admit it. I'm a Mom addict. I've been in love with the show since episode 1, and in my opinion the NBC sitcom has been getting better and better. I love how the show touches on so many painful subjects with humor and grace, and this week's episode was no exception.
The 18th episode of season 5 called "Spaghetti Sauce and a Dumpster Fire" was centered on Christy and Marjorie's friendship. As you may know, Marjorie (Mimi Kennedy) is Christy's (Anna Faris) sponsor at the AA, but she's been feeling a bit restless and edgy. You can see her arguing with the delly employee and her attitude towards Jill and Christy is not improved.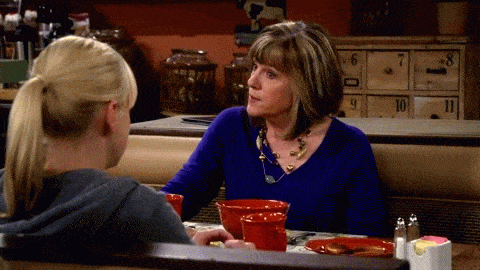 Big argument at the salon will force Christy to find a new sponsor, and her pick will be Nora (Yvette Nicole Brown). Sober since high school, Nora will encourage Christy to go on a second date and give this guy a chance. While Christy complained that there were no sparks, she will inform her that it's actually a good thing. You know… the lack of sparks. To which I couldn't agree more. Look, I'm not saying that sparks aren't sometimes good, but in most cases they are trouble.
Sparks are for women who watch too many soap operas or rom coms. Sparks are for women who love bad boys that treat them like garbage. Sparks are for women who have plenty of low self-esteem and even more self-destruction issues. No, Nora was right. Boring is always better. Boring brings stability and prosperity. It's a man who will be there for you though everything, and it's a man who will kiss you even if you haven't waxed your mustaches.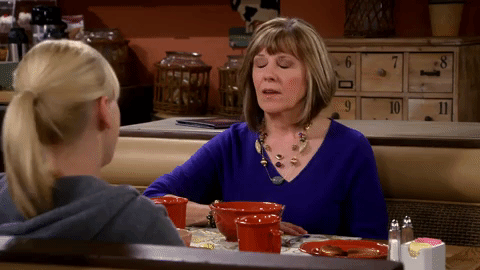 The second thing I was feeling grateful in this episode is the acknowledgement of ageism. Even in fictional middle-class suburbia. Even in a character like Marjorie. As the oldest one in the group she's always been a shoulder to cry on, a voice of reason and a Yoda to the girls. The most experienced and with the longest mileage in sobriety, Marjorie always peppers her advices with tales of her wild younger days. But now that is in her 60's she's overlooked, and almost invisible to the rest of the world. Well, at least its how she feels. And I get that. You always hear about the Hollywood actresses and how they complain that when they get to a certain age, they are no longer wanted, desired or employed. Well… Regular women struggle with that too.
They are overlooked for a promotion at their job and they are even looked over at the grocery store. I remember an older Cybil Sheppard interview (on Oprah) in which she shared the exact moment that she felt old and a has been. The moment that she noticed that men turned their heads to see her daughter and not her. I get Marjorie's angst. My mom went through the exact thing an exact situation. But, I'm more than happy that these 2 problems were depicted on Mom. It makes me love the TV show even more.