10 awesome films to watch with your mom on Mother's day
Happy mother's day to all of the mothers out there!. May this day brings you joy and laughter from your sons, daughters and partners…
Make this unforgettable with a fantastic breakfast in bed, a picnic in the park, or with a great movie on this lazy Sunday. Ive got a great selection for you, especially for this special day.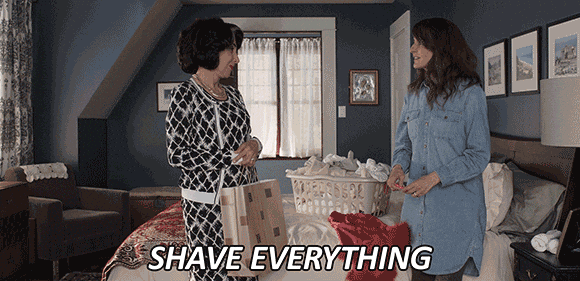 Tearjerkers, hilarious comedies, sports comedies and generally some of the best movies there are out there. Here's my selection of the 10 movies you should watch with your moms this mother's day.
The Kids Are All Right (2010)
Director: Lisa Cholodenko
Stars: Annette Bening, Julianne Moore, Mark Ruffalo…
Fun fact about the movie: Annette Bening and Julianne Moore were nominated for the Best Actress Oscar in 1999. Bening was nominated for American Beauty (1999), while Moore was nominated for The End of the Affair (1999). They both lost to Hilary Swank for Boys Don't Cry (1999).
The Parent Trap (1998)
Director: Nancy Meyers
Stars: Lindsay Lohan, Dennis Quaid, Natasha Richardson…
Fun fact about the movie: Mara Wilson auditioned for the dual roles, but was ultimately passed over because producers felt she wasn't old enough to play the parts. Scarlett Johansson also tried out for the lead but lost out to Lindsay Lohan.
My Big Fat Greek Wedding (2002)
Director: Joel Zwick
Stars: Nia Vardalos, John Corbett, Michael Constantine…
Fun fact about the movie: Nia Vardalos' character was supposed to be 30 years old in the film but at the time of the movie's release, Vardalos was actually 40 in real life.
Freaky Friday (2003)
Director: Mark Waters
Stars: Jamie Lee Curtis, Lindsay Lohan, Mark Harmon…
Fun fact about the movie: Jodie Foster whom played the daughter in the original Freaky Friday (1976) was offered to play the mother but passed.
Bend It Like Beckham (2002)
Director: Gurinder Chadha
Stars: Parminder Nagra, Keira Knightley, Jonathan Rhys Meyers…
Fun fact about the movie: This was the first Western film allowed to be shown in North Korea.
Easy A (2010)
Director: Will Gluck
Stars: Emma Stone, Amanda Bynes, Penn Badgley…
Fun fact about the movie: Emma Stone's audition was her opening webcam scene.
Juno (2007)
Director: Jason Reitman
Stars: Ellen Page, Michael Cera, Jennifer Garner…
Fun fact about the movie: J.K. Simmons and Allison Janney went on to win Oscars for portraying ascerbic, domineering, tough-love characters in Whiplash (2014) and I, Tonya (2017), respectively.
Mermaids (1990)
Director: Richard Benjamin
Stars: Cher, Bob Hoskins, Winona Ryder….
Fun fact about the movie: Emily Lloyd had actually started shooting when Winona Ryder became available and Lloyd was unceremoniously dumped. Lloyd later won a sizable cash settlement from the production company for being booted off the film. Original director Frank Oz was also replaced, allegedly at Cher's insistence.
Rambling Rose (1991)
Director: Martha Coolidge
Stars: Laura Dern, Robert Duvall, Diane Ladd…
Fun fact about the movie: Laura Dern and Diane Ladd's Oscar nominations mark the first time a mother and daughter ever received such an accolade for appearing in the same film. The only other time that a parent and child received acting nominations for the same film was when Henry Fonda and Jane Fonda were both nominated for On Golden Pond (1981).
Steel Magnolias (1989)
Director: Herbert Ross
Stars: Shirley MacLaine, Olympia Dukakis, Sally Field…
Fun fact about the movie: The producers thought no one would believe Sally Field as the mother of a twenty-two-year-old, until she pointed out that her real-life son was almost twenty-two.