The very best (and very selected) works of Jude Law
You've probably heard the news. Jude Law is in early stage of negotiations to be part of Captain Marvel. Yes, is everything goes well, and he accepts the role in the upcoming movie, Law will be playing Doctor Walter Lawson, a.k.a. Mar-Vell. Character that becomes a mentor of sorts to Carol Danvers (Brie Larson) as she tries to figure out her new powers.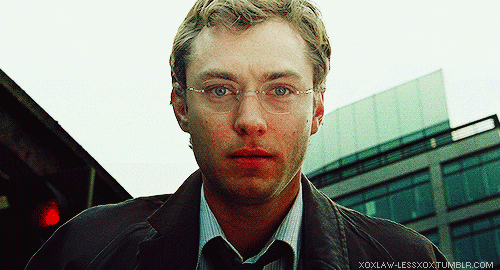 Larson and Ben Mehndelson are already on board to appear in the movie, and according to the IMDB page, so is Samuel L. Jackson -who will be reprising his role of Nick Fury. But while we wait for the production to begin, and the eventual premiere set for 8th of March 2019, let's look back at the career of Jude Law.
What is there to say for Jude law that hasn't been said before? Charming? Check! Talented? Check! Versatile? Check. Since breaking to the acting scene with 1994's Shopping, he's been unstoppable force of nature on film and on TV as well. Nominated for 2 Academy Awards, Jude has been is some of the most acclaimed movies of Hollywood, but also in some of the best known movie franchises in this particular town.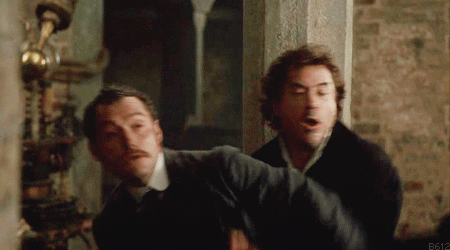 The Talented Mr. Ripley, Road to Perdition, The Aviator, The Holiday, and soon in Fantastic Beasts: The Crimes of Grindelwald as the younger Albus Dumbledore just to name a few.
But while we wait for Captain Marvel and Fantastic Beasts: The Crimes of Grindelwald, let's take a pick of Jude's finest movies to date. My picks to be precise. Hope you'll like them, and for any additional picks of yours- please feel free to comment and let me know.
Wilde – 1997
Director: Brian Gilbert
Stars: Stephen Fry, Jude Law, Vanessa Redgrave….
Fun fact about the movie: In the DVD commentary, Stephen Fry, who is gay, admits he was nervous about the love scenes with his heterosexual co-stars. He remarked that Jude Law, Michael Sheen and Ioan Gruffudd were quick to put him at ease.
eXistenZ – 1999
Director: David Cronenberg
Stars: Jude Law, Jennifer Jason Leigh, Ian Holm…
Fun fact about the movie: Jennifer Jason Leigh had already finished shooting her role in Eyes Wide Shut (1999) when she took on this role. When her scenes in that film required re-shooting, the schedule required for it interfered with this one. Leigh chose to stay on this film and her role in Eyes Wide Shut was re-cast.
The Talented Mr. Ripley – 1999
Director: Anthony Minghella
Stars: Matt Damon, Gwyneth Paltrow, Jude Law…
Fun fact about the movie: Anthony Minghella originally wanted Tom Cruise for the role of Ripley but after seeing Good Will Hunting (1997), he decided to cast Matt Damon.
Road to Perdition – 2002
Director: Sam Mendes
Stars: Tom Hanks, Tyler Hoechlin, Rob Maxey…
Fun fact about the movie: Maguire (Jude Law) is not in the original graphic novel. He is a creation of Writer David Self.
Closer – 2004
Director: Mike Nichols
Stars: Natalie Portman, Jude Law, Clive Owen…
Fun fact about the movie: The film cast includes two Oscar winners: Julia Roberts and Natalie Portman and two Oscar nominees: Jude Law and Clive Owen.
The Holiday – 2006
Director: Nancy Meyers
Stars: Kate Winslet, Cameron Diaz, Jude Law…
Fun fact about the movie: On an episode of The Tonight Show with Jay Leno (1992), Dustin Hoffman said that his cameo in the film was unplanned and not scripted. He was driving by the Blockbuster shown in the film and saw all of the cameras and equipment so he decided to stop in and see what was happening. Because he knew director Nancy Meyers, they worked up a scene which ultimately made the final cut.
Sherlock Holmes – 2009
Director: Guy Ritchie
Stars: Robert Downey Jr., Jude Law, Rachel McAdams…
Fun fact about the movie: After Guy Ritchie signed on as the director, he insisted that the two most common clichés of Sherlock Holmes, the "Elementary, my dear Watson" quip, and Holmes' deerstalker, be dropped entirely.
Spy – 2015
Director: Paul Feig
Stars: Melissa McCarthy, Rose Byrne, Jude Law…
Fun fact about the movie: Melissa McCarthy and Paul Feig are neighbors and she first heard about the project over dinner. She subsequently asked to read the script.