Let's meet the ladies from Blade Runner 2049
Yup… Blade Runner 2049 turned out to be great and you pretty much know the guys in the Denis Villeneuve directed neo noir/SF movie. It's been the long awaited sequel to the 1982 Blade Runner and it's finally released.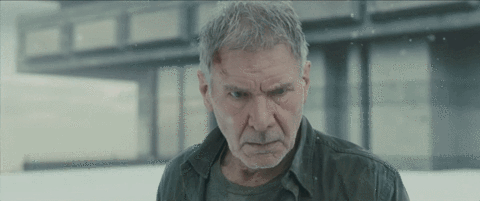 You've probably heard about Harrison Ford, Ryan Gosling and even Jared Leto. You've probably even seen quite a few projects from them. They are pretty great and were awesome in the movie. But let's talk about the ladies. Yes they are equally awesome but I feel most of them are still unknown to the greater film audience.
Yes, pretty much everyone is familiar with the talent, grace and beauty of Robin Right but what about the rest of actresses in Blade Runner 2049? There are 6 of them in total and every single of one of them is extraordinarily talented.
Disclamer: Sean Young is reprising her role (Rachel) but she is product of CGI, and the actress was not involved in the actual production.
Robin Wright as Lt. Joshi
About the character: Lieutenant Joshi, believes the knowledge that replicants are able to reproduce to be dangerous and is Agent K's superior officer.

About the actress: Golden Globe winning actress and the most seasoned of all, Robin has had a successful career in Hollywood for more than 30 years. Since 2013 she's been part of House of Cards, the successful TV series on Netflix and later this year she can be seen in Justice League.
Ana de Armas as Joi
About the character: a romantic "AI" partner of Ryan Gosling's Agent K.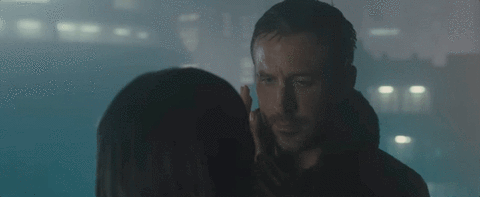 About the actress: Born and raised in Cuba, Anna de Armas first moved to the USA in 2014. She had her first role in an American movie the next year (alongside Keanu Reeves in Knock Knock) and until Blade Runner 2049 she's been most known by her role in 2016's War Dogs.
Mackenzie Davis as Mariette
About the character: The mysterious maybe-replicant and sex worker.

About the actress: Just like Gosling and director Denis Villeneuve, Mackenzie Davis is Canadian as well, but she got her big break in Halt and Catch Fire, the outstanding AMC series that's currently in its fourth and last season. She was part of The Martian (the Ridley Scott directed SF classic) and in last year's highly acclaimed "San Junipero" episode of Black Mirror.
Carla Juri as Dr. Ana Stelline
About the character: A memory designer who informs him that it is illegal to program replicants with humans' real memories.
About the actress: Fluent in German, English and Italian, Carla is versatile and extremely talented actress from Switzerland. It was her performance in Wetlands that made her internationally noticed, and she made her English speaking movie debut in last year's wester Brimstone.
Sylvia Hoeks as Luv
About the character: Niander Wallace's replicant enforcer.


About the actress: A Dutch model turned actress, Sylvia made her film debut in 2007's Duska but is most remembered by her work The Best Offer, in which she starred opposite Geoffrey Rush.
Hiam Abbass as Freysa
About the character: Leader of replicant freedom movement.
More about the actress: The Israeli-Palestinian actress and film director is the oldest of all the ladies, but equally talented. She had many notable performances in French, Arabic and Israeli movies but the American speaking audience remembers her by her roles in The Visitor, Munich, Exodus: Gods and Kings.