Guys… Meet Cable!
Well it was about time… After the first teaser, and the first glimpse of Neena Thurman / Domino (Zazie Beetz) here is the first official look of Nathan Summers / Cable in Deadpool 2.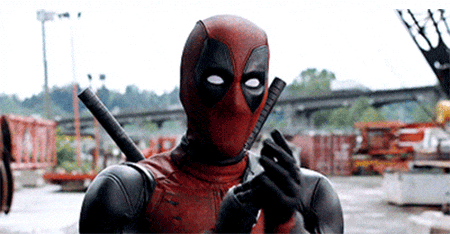 Academy Award nominee Josh Brolin is in the role of Cable for the sequel. A time traveling soldier, who will be the latest menace for Wayde Wilson in the 2018 release of Deadpool 2. Ryan Reynolds and Josh Brolin himself shared the 2 official photos of Cable on the social media outlets and they are fantastic.
In the Marvel comic books, Nathan Summers/Cable is the biological son of the X-Man Cyclops (Scott Summers) and Madelyne Pryor (Jean Grey's clone), the "half" brother of Rachel Summers and Nate Grey, and the genetic template of Stryfe. He is from a possible future timeline, having been transported as an infant to the future, where he grew into a warrior, before returning to the present.
Besides Reynolds, most of the cast (from the original 2016 movie) is coming back for the sequel, including Karan Soni in the role of the taxi driver Dopinder from the first film. Jack Kesy will be playing Black Tom Cassidy: A mutant who can manipulate energy through plants, and Shioli Kutsuna and Julian Dennison have been cast in undisclosed roles.
David Leitch took over the direction of Deadpool 2 after the departure of Tim Miller, and Ryan Reynolds is once again one of the producers of the movie.
Deadpool 2 opens on June 1 2018, and this is Josh Brolin as Cable.