Leo as the Joker? Oh yes please!
So… You've probably heard that there is a Joker origin movie coming up. With Todd Phillips directing and Martin Scorsese producing it, one of the key components that is still missing (in this admittedly way early pre-production stage) is the actor in the role of the Joker.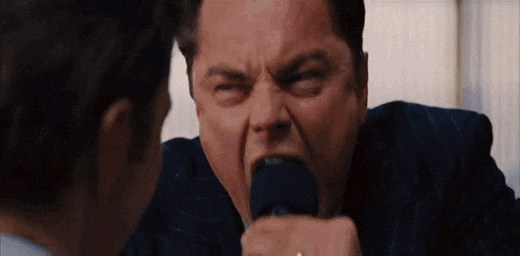 While many media outlets had their picks on young talented actors that should embody this iconic role (most notably Oscar Isaac, Miles Teller, Dan Stephens, Cameron Monaghan and Jake Gyllenhal), THR announced that Warner Bros actually want Leonard Dicaprio for the role. Yeah that's right. The Academy Award winner and probably one of the most talented actors of his generation.
Apparently the Scorsese and Warner Bros deal is not sealed and signed yet but they are hoping to lure Leonardo by getting Scorsese on board. The actor/director duo is one of the most productive and creative partnerships of the 21st century and Leo certainly would be comfortable in Marty's presence. Although I'm realistic and I don't see that scenario happening, at the very same time I'm really hopping for it to be true.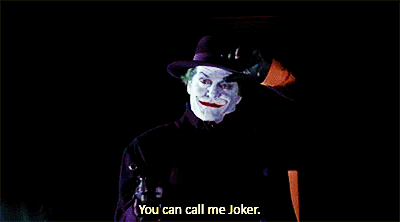 First of all, let me explain why this is a not likely scenario. Leo is not the right actor for the role. Furthermore he's very picky about the movies he stars and the roles he's portraying, and that is especially true after his Oscar win.
Secondly he's already committed to star in a Martin Scorsese project (Killers of the Flower Moon), and there is no set date for the release of the upcoming drama. And thirdly a franchise movie, and especially a villain role in franchise movie is not something he's keen on perusing. Due to his age and the image he likes to portray through his roles. Yes he played villains before (just check him out in Django Unchained) and even anti-heroes with a continence and redemption in their soul (The Wolf of Wall Street) but the Joker role will be not just unsuitable for him, I think it would be beneath him.
Now let me get to the part where I think it's actually a good idea although not achievable in real life. Like I've previously mentioned, Leo is an incredible actor with an immense talent to portray any role and to actually be Oscar worthy. There's that. But while I'm writing this, I'm reminded of his Jack Nicholson impression video. Quite frankly the resemblance is uncanny and he's actually a younger version of Jack. Yes, Jack could portray the Joker back in the days (in Tim Burton's 1989 Batman) and I have not doubt that Leo will be any less perfect. They both share the similar method of acting, mannerisms and they are both notorious womanizers with a weak spot for models.
So yeah… Leo would be perfect for the joker. It's just a shame that dream scenario won't actually happen any time soon. Or ever for that matter. But let a girl dream. Even for a while.