Can't miss movies in December
All, right now. It's finally here. Not only the last month of this year, but also the month in which all the Oscar favorites will be packed for a limited (or wide release), just in time to qualify for the Oscar race. It's going to be a tight and crammed month for all the film lovers, but hey among all the tear jerking biopic flicks, we'll get to see a new Star Wars movie too.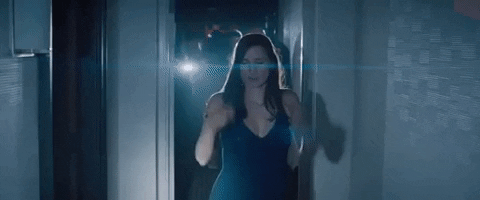 But let's get to the point. Who are the awesome movies that are opening in movie theaters this month?
The Disaster Artist
Director: James Franco
Stars: Dave Franco, James Franco, Seth Rogen….
Fun fact about the movie: In The Room (2003), Tommy Wiseau directed and starred in the film. In this movie, James Franco also directed and starred.
Premiere date: December 1st.
Wonder Wheel
Director: Woody Allen
Stars: Jim Belushi, Juno Temple, Justin Timberlake…
Fun fact about the movie: The film is scheduled for release on December 1, 2017, Woody Allen's 82nd birthday.
Premiere date: December 1st.
I, Tonya
Director: Craig Gillespie
Stars: Margot Robbie, Allison Janney, Sebastian Stan…
Fun fact about the movie: Tonya Harding served as a consultant on the film.
Premiere date: December 8th
Star Wars: The Last Jedi
Director: Rian Johnson
Stars: Daisy Ridley, John Boyega, Mark Hamill…
Fun fact about the movie: None of Carrie Fisher's scenes in the movie are cut out.
Premiere date: December 15th
The Greatest Showman
Director: Michael Gracey
Stars: Zendaya, Rebecca Ferguson, Hugh Jackman…
Fun fact about the movie: This is Hugh Jackman's first musical since Les Misérables (2012).
Premiere date: December 20th
All the Money in the World
Director: Ridley Scott
Stars: Mark Wahlberg, Christopher Plummer, Michelle Williams…
Fun fact about the movie: Christopher Plummer claimed he was prepared to replace Kevin Spacey as J. Paul Getty on short notice because he had previously been considered for the role and had read the script.
Premiere date: December 22nd
Downsizing
Director: Alexander Payne
Stars: Matt Damon, Christoph Waltz, Hong Chau…
Fun fact about the movie: This is the first film, since Citizen Ruth, that Alexander Payne has written that is not based on a book.
Premiere date: December 22nd
The Post
Director: Steven Spielberg
Stars: Meryl Streep, Tom Hanks, Sarah Paulson…
Fun fact about the movie: Was filmed after director Steven Spielberg's Ready Player One (2018) but is slated to release before.
Premiere date: December 22nd (limited)
Hostiles
Director: Scott Cooper
Stars: Christian Bale, Timothée Chalamet, Rosamund Pike…
Fun fact about the movie: This will be the second time Rosamond Pike has worked with a Batman actor. She also worked with Ben Affleck in Gone Girl (2014).
Premiere date: December 22nd
Molly's Game
Director: Aaron Sorkin
Stars: Jessica Chastain, Idris Elba, Kevin Costner…
Fun fact about the movie: Because of schedules, Idris Elba and Jessica Chastain had only 10 days to shoot. They shot 45 pages in the first 6 days. They mostly rehearsed virtually before the shooting, and in between takes during the shooting of the movie.
Premiere date: December 25th (limited)
Phantom Thread
Director: Paul Thomas Anderson
Stars: Vicky Krieps, Daniel Day-Lewis, Lesley Manville…
Fun fact about the movie: Paul Thomas Anderson's fourth consecutive period film (his fifth in total) since There Will Be Blood (2007).
Premiere date: December 25th (limited)