Awesome Non-Horror Films To Watch On Halloween
You're not into scary horror movies? Hey, I sympathize, I really do. I'm not into them either.
Not everyone has the stomach for the gore, the guts and the killing, but hey, there's an alternative. There's choice, variety and options to enjoy Halloween, and not to crap your pants from fear.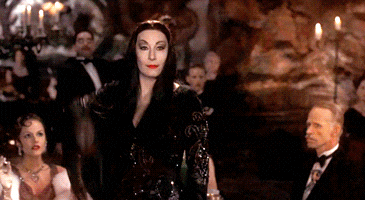 So, to honor Halloween properly and to stay true to one self, I'm offering a selection of non-scary movie to be enjoyed today. They won't cause nightmares, and they might even bring you back to your childhood.
Practical Magic (1998)
Director: Griffin Dunne
Stars: Sandra Bullock, Nicole Kidman, Stockard Channing…
Fun fact about the movie: According to Sandra Bullock in the commentary, in the scene where Gillian and Sally get drunk with their aunts and they sling insults, the actresses actually got drunk. They were drinking some very bad tequila that Nicole Kidman brought.
Death Becomes Her (1992)
Director: Robert Zemeckis
Stars: Meryl Streep, Bruce Willis, Goldie Hawn…
Fun fact about the movie: At one point, Lisle (Isabella Rossellini) asks Madeline Meryl Streep how old she thinks she is. Streep answers 38, to which Rossellini gives her a dirty look. Rossellini was in fact 39 years old at the time of filming.
The Addams Family (1991)
Director: Barry Sonnenfeld
Stars: Anjelica Huston, Raul Julia, Christopher Lloyd…
Fun fact about the movie: One of Christina Ricci's favorite characters that she ever played is Wednesday Addams.
What We Do in the Shadows (2014)
Directors: Jemaine Clement, Taika Waititi
Stars: Jemaine Clement, Taika Waititi, Cori Gonzalez-Macuer…
Fun fact about the movie: Taika Waititi based his performance on his mother. Jemaine Clement based his on Gary Oldman in Bram Stoker's Dracula (1992).
Beetlejuice (1988)
Director: Tim Burton
Stars: Alec Baldwin, Geena Davis, Michael Keaton…
Fun fact about the movie: This is Michael Keaton's favorite film of his own.