Are the third Bill&Ted/Sherlock Holmes films necessary?
Yup. You've red this right! Third installment of the Sherlock Holmes and Bill&Ted film franchises were announced today.
Hollywood reporter confirmed today that a third movie, called Bill & Ted Face the Music, is officially in pre-production with Dean Parisot directing, while Warner Bros has set Sherlock Holmes 3 for a prime Christmas release date on December 25, 2020 (according to Collider).
The come-backs have been decades in making, and the excitement (along with the nostalgia) is ever so present, but are they necessary? The third movies I mean… Well, not really. At least not from an artistic point of view anyway. From a nostalgic and profitable point of view sure.
But let's look back at history. No, not with a time-machine similar to that in Bill&Ted but just a trip down memory lane. The last Bill&Ted film (called Bill & Ted's Bogus Journey) came out in 1991. The last Sherlock Holmes film (called Sherlock Holmes: A Game of Shadows) was released in 2011.
I'm pretty confident that most of the audience after the Millennial generation have no idea who Bill and Ted are, let alone to have actually seen the movies. Sure Keanu is a big star even now, so it might have some appeal to the younger generation, but i repeat…. The last Bill&Ted movie came out 27 years ago. That's a looong long time in between. Yes, I'm also very well aware of the fact that the fans make most of the hype (not the film studios), but there will be plenty of anticipated sequels that will be coming out to theaters roughly at that same time. Avatar 2, the new Indiana Jones sequel, and the new Star Wars movie, oh and let's not forget Guardians of the Galaxy Vol. 3. That's a whole lot of hype to be had and a lot of competition.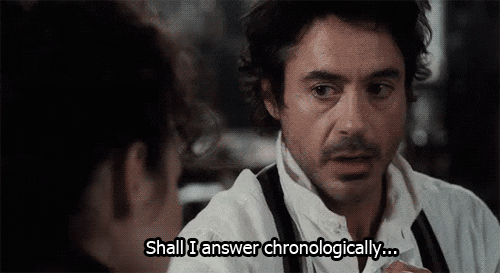 I'm also aware that there is market and audience for almost every movie, but at the very least I'm hoping that the sequels will be good. I'm not asking for Mad Max- Fury Road quality, but at least decent. Cause after Dumb And Dumber Too, Zoolander 2 and Pacific Rim 2, I'm dredging the release of a sequel that's been anticipated so much that the audience will settle for anything. Even with an awful movie, from an all too familiar and all too exploited franchise….. Just because it was a follow up to a semi-decent story… I guess so.
But are they worth it? The sequels to Sherlock Homes and Bill&Ted? The second installments of the both franchises were not that great either, and I can't begin to imagine how the third films will be received? Are the studio heads pulling all their punches and actually trying to make a decent closure with the beloved characters, or is this a last attempt to milk more money from the ever present nostalgia?
Will this be and EXCELENT idea made to an Excelent movies? Or they will both go down the drain with Zoolander 2? We'll just have to wait for the movies to be released in order to find out.