Chasing Martha Stewart at the Met Gala
It was that time of the year. More specifically that Monday of that month. Yup. The Met Gala ball happened yesterday, and who's who of the entertainment industry was there dressed to perfection. Heavenly Bodies: Fashion and the Catholic Imagination was the theme of the annual fundraising gala for the the Metropolitan Museum of Art's Costume Institute and well…… You've probably seen the photos by now. Let's move on.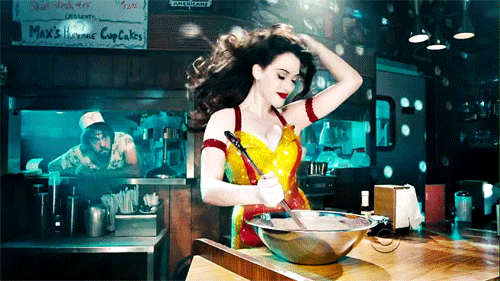 I'm not here to discuss or to criticize the celebrity outfits (there's plenty of fashion blogs, media personalities and magazines more equipped to do that). No. I'm here to remind you of one great TV series and 2 fantastic episodes in that same series. 2 Broke Girls.
Say what you want about 2 Broke Girls (but the show was funny and edgy). The humor was amazing, and though it was criticized for being insulting, sexist and trashy… You can't deny that it wasn't original and funny. Something every sitcom should be. For those of you who haven't seen the show… 2 Broke Girls focused on Max and Caroline. Two broke waitresses from Williamsburg, Brooklyn. The former is sarcastic poor working girl with terrible childhood and even worse taste in men, while the latter is ex rich socialite turned homeless after her father gets caught for running a Ponzi scheme.
They will hit it of, and form an unlikely but unbreakable friendship, and will attempt to turn their business (Max's homemade cupcakes) into a success story. But the thing that made the series work were the supporting and diverse characters in that diner, but also the fantastic humor (at least in the first 3 seasons).
In the 2 part season finale of the 1st season, the girls will attend the Met Gala in order to pitch their cupcakes to Martha Stewart, and the road to the ball is one of the most amazing story lines in the entire season. Titled And Martha Stewart Have a Ball: Part 1 and Part 2, the episodes were directed by Ted Wass and written by Michael Patrick King. They aired in 2012, and i feel that they are the best throwback episodes that you should check out. Seriously… Maybe we all mortals weren't invited to the Met Gala, but there is no reason not to watch those 2 episodes… Or you can just watch the documentary First Monday in May.
Whatever you like.. They're both good. Different but good.