Favorite (and very underrated) Benedict Cumberbatch film roles
Ah Benedict Cumberbatch. You were great in Infinity War dude, and I just know that you'll be equally awesome in Patrick Melrose. I just know it.
Yes, that's right. Starring from 12th of May, Benedict Cumberbatch will become Patrick Melrose. The Academy Award nominated actor is yet to appear in the titular role of Patrick Melrose- the damaged and highly flawed upper class screw-up that's battling his childhood demons. The upcoming Showtime drama miniseries based on the book series by Edward St Aubyn, and i can hardly wait for it.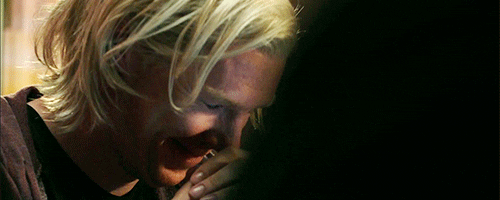 Jennifer Jason Leigh, Hugo Weaving, Allison Williams are also part of the cast, and the entire 8 part miniseries is directed by Edward Berger. But while we wait for Patrick Melrose to be released, let's look back at some of Benedict's finest yet underrated performances. I'm going to focus more on the film portion of his career ('m going to leave the TV roles for another post), and present some of my favorite (and underrated) Benedict Cumberbatch's performances.
Seven of them to be precise, and for more on that just scroll down. Hope you like my picks.
Starter for 10 (2006)
Director: Tom Vaughan
Stars: James McAvoy, Alice Eve, Rebecca Hall, Benedict Cumberbatch…
Fun fact about the movie: Stars three actors who would go on to play Marvel characters. James McAvoy starred in X-Men: First Class (2011) as the young Charles Xavior, Dominic Cooper plays Howard Stark in Captain America: The First Avenger (2011) and Agent Carter (2015), and Benedict Cumberbatch stars as Doctor Strange (2016). Also Rebecca Hall co-stars in Iron Man 3 (2013).
Burlesque Fairytales (2009)
Director: Susan Luciani
Stars: Benedict Cumberbatch, Lindsay Duncan, Jim Carter…
Fun fact about the movie: Completion funding was provided by Hollywood director Roland Emmerich.
Third Star (2010)
Director: Hattie Dalton
Stars: Tom Burke, Benedict Cumberbatch, JJ Field…
Fun fact about the movie: Benedict Cumberbatch originally wanted to shave his head to better portray a man dying of cancer, but wasn't allowed as he was filming "Sherlock" at the time.
Four Lions (2010)
Director: Christopher Morris
Stars: Will Adamsdale, Riz Ahmed, Adeel Akhtar…
Fun fact about the movie: According to Christopher Morris, Barry, the Jihadist group leader, was based on a former BNP member who in an attempt to out-knowledge the Asian youths he regularly assaulted, studied the Qur'an and as a result "accidentally converted himself" and became a Muslim.
Wreckers (2011)
Director: Dictynna Hood
Stars: Claire Foy, Benedict Cumberbatch, Shaun Evans…
Fun fact about the movie: Judy the Dog appears at the courtesy of Len Rix.
The Fifth Estate (2013)
Director: Bill Condon
Stars: Benedict Cumberbatch, Daniel Brühl, Carice van Houten…
Fun fact about the movie: Julian Assange emailed Benedict Cumberbatch to ask him to not to participate in the film.
August: Osage County (2013)
Director: John Wells
Stars: Meryl Streep, Dermot Mulroney, Julia Roberts…
Fun fact about the movie: Julia Roberts and Dermot Mulroney previously appeared together in "My Best Friends Wedding" 16 years before this movie.