Amy Schumer and the very scarce female boxer films
You've probably heard of this lady. The newly married and hilarious comedian/actress Amy Schumer. Well, according to Deadline, she's in talks to portray the legendary female boxer Chisty Martin in the Katherine Fugate-directed biopic that was just announced.
Christy Martin is planned to be a gritty boxing drama about the real life struggles of Christy in and off the boxing rink. It will follow her struggles to prove herself in the male dominated sport, but also will portray her personal/health struggles after the murder attempt made by her husband back in 2010.
Her husband was charged and sentenced to 25 years in prison. Christy was the first female client of Don King, and is still to this day considered a pioneer in this sport. Amy Schumer is (on the other hand) anticipating the release of her upcoming movie – the comedy film I Feel Pretty, but if she does take this role she will dabble into the area of gritty boxing dramas. Very few women has managed to portray a female boxer in a motion picture, and only one has been successful to earn an Academy Award for it. Hilary Swank in 2004's Million Dollar Baby.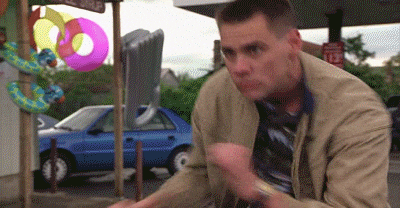 But, much like the sport itself, the films about the female boxers are scarce and limited to documentaries. Even Meg Ryan's sports drama Against the Ropes was a critical and commercial failure, and she wasn't even the boxer. Omar Epps was, and she was just his character's manager. Against the Ropes was a biopic also, but it just showed that women cannot succeed that easily in boxing film. Hilary Swank changed the business for a while, but if you take a brief look back, you'll see that Hollywood has not made a boxing film with a female boxer in the lead since. Why? Because the audience doesn't relate to them, or because it's not used to seeing women in such violent sport? I cannot get the gasp of it…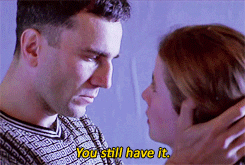 Sure there have been some successful documentaries about female boxers, but not an actual motion picture film about female boxer characters.There's Rocky, and Raging Bull, The Hurricane and even Daniel Day Lewis's The Boxer.You remember that 90's movie? it wasn't Daniel's finest work, but even the UFC commentator Joe Rogan has stated that Day-Lewis' performance is the "best he's ever seen" of an actor playing a boxer.
But while i'm on the subject of naming movies, let's look back at the female boxer movies of the past.
Blonde Fist (1991)
Director: Frank Clarke
Stars: Margi Clarke, Carroll Baker, Ken Hutchison…
Fun fact about the movie: Filmed in six weeks on a £600,000 budget.
Girlfight (2000)
Director: Karyn Kusama
Stars: Michelle Rodriguez, Santiago Douglas, Jaime Tirelli…
Fun fact about the movie: Michelle Rodriguez trained for two months before the 30-day shoot began. She was also chosen over 300 other women to be cast in the film. It was her first audition.
Golden Girl (2016)
Director: Susanna Edwards
Star: Frida Wallberg
Fun fact about the movie: In June 2013, Wallberg was knocked out by Australian boxer Diana Prazak, suffering a cerebral hemorrhage. Wallberg was treated at Karolinska Institutet for the damage. The doctors successfully drained the blood.Over a month later she revealed in an interview that she had suffered complications from the knock out and she had no long-term plans for the future besides to rehabilitate and recover.
Boxeadora (2015)
Director: Meg Smaker
Fun fact about the movie: Boxeadora follows Namibia, a Cuban woman who has been training in secret as a boxer for five years, hoping the government would lift its ban. Now 38, she only has two years left of boxing eligibility. Journey with Namibia as she tries to leave the island to follow her only dream: to compete as a boxer.