Carrie Coon's finest performances on film and TV
You've probably heard of this extremely talented young lady. And you've probably heard about her next role. Yup, I'm talking about Carrie Coon.
Born and raised in Ohio, Carrie was a force to be reckoned with first on stage, than on TV and now on the big screen. She'll be voicing the Black Order baddie Proxima Midnight in the upcoming Avengers Infinity War, but I for one cannot wait for Widows, the Steve McQueen directed heist film in she stars opposite Colin Farrell, Viola Davis, Liam Neson, Daniel Kaluuya, Robert Duvall and her Marvel colleague Elizabeth Debicki.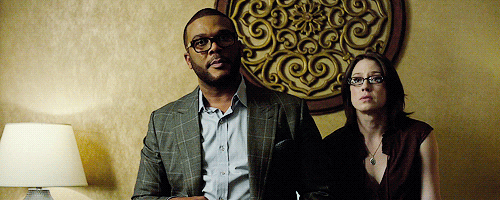 Oh yeah, she'll be a brand new Marvel female villain, but frankly I've been in love with her since I saw her in Gone Girl. I just loved how natural was she in her film debut, and not intimidated by the fact she acted opposite Ben Affleck and in a David Fincher directed movie. No big deal right? But the true appreciation of Carrie came with Leftovers and of course with Fargo.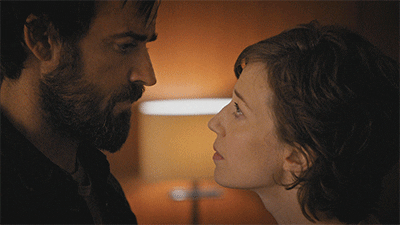 She was really at the top of her game there. Seriously, if you haven't seen those two shows, do it now. You'll thank me later.
On the other hand… Widows has a November 2018 release date, but for now let's look back at Carrie's finest performances on film and on TV. I'll leave the stage for another post.
Gone Girl (2014)
Director: David Fincher
Stars: Ben Affleck, Rosamund Pike, Neil Patrick Harris…
Fun fact about the movie: Ben Affleck's weight fluctuates in the film with him being of fairly average build, to being muscular, as a result of being cast as Batman in Batman v Superman: Dawn of Justice (2016).
Strange Weather (2016)
Director: Katherine Dieckmann
Stars: Holly Hunter, Carrie Coon, Kim Coates…
Fun fact about the movie: At the TIFF screening, Katherine Dieckmann commented that it took her five years to get the film made, and lead actress Holly Hunter was loyal to the project from almost the beginning.
The Keeping Hours (2017)
Director: Karen Moncrieff
Stars: Lee Pace, Carrie Coon, Amy Smart…
Fun fact about the movie: Both Lee Pace and now Carrie are part of the MCU. He played Ronan the Accuser in Guardian Of The Galaxy Vol.1, and Carrie will play Proxima Midnight in Avengers Infinity War.
The Post (2017)
Director: Steven Spielberg
Stars: Meryl Streep, Tom Hanks, Sarah Paulson…
Fun facts about the movie: Benjamin Bradlee (Tom Hanks's character) had a son named Ben Bradlee Junior who is depicted in the film Spotlight (2015) (played by John Slattery). The film is based on the true story about about the Boston Globe newspaper uncovering a major scandal.
The Leftovers (2014-2017)
Created by: Damon Lindelof and Tom Perrotta
Fun fact about the TV series: According to Amy Brenneman, the screenplays didn't have a lot of information of her character, just descriptions of the kind of looks and gestures Laurie would do on the scene. So Brenneman would call co-creator Damon Lindelof and asked for information so she knew better what Laurie was going through.
Fargo (2017)
Created by: Noah Hawley
Fun fact about the TV series: Bruce Campbell, who plays Ronald Reagan in season 2, also had a minor role in the original Fargo (1996). As of 2017, he's the only actor to have appeared in the film and the TV series.