I Feel Pretty is female (slightly different) version of Shallow Hall?
You've probably heard the news. Actress, comedian Amy Schumer was guest on TheEllenShow, and with the help of Ellen Degeneres, plugged in her latest movie. I Feel Pretty.
A comedy film that is directed and written by Abby Kohn and Marc Silverstein and also stars, Michelle Williams, Emily Ratajkowski, and Rory Scovel (besides Amy). While It wasn't a big surprise to find Amy or for that matter Emily in this type of a movie (a light summer comedy), I was shocked (twice this week actually) to find Michele in this movie. I mean first in Venom and not in this? Come on…
This is an actress that usually stars in heavy psychological dramas, indie darlings and award winning biopics. She was Marylyn Monroe and  very soon will play Janis Joplin for F**K sake. But I digress…
Let me get to the point of this post. My point is that while I was watching the first trailer that was promoted on Ellen, I couldn't for the life of me, figure it out why this movie looks so familiar.
And after the end of the trailer… It hit me… Around the early 00's there was very similar movie to I feel pretty. And it name was Shallow Hal. Directed by the Farrelly brothers, the 2001 comedy had Jack Black's character Hal under a hypnosis. Yes… Because of his shallow nature, he was hypnotized and could only see the inner beauty in the opposite sex. And that's why he was attracted to the "fat" Rosemary (Gwyneth Paltrow).
I had (and still to this day still have) many issues with the 2001 film, and I actually find the stereotypes, generalization, sexism and misogynistic characters in the movie discussing, but although there will be plenty of that in I Feel Pretty, some of the things may feel a little bit different.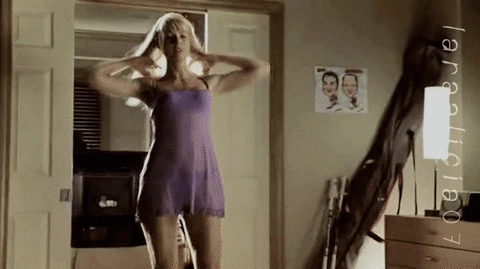 Amy Schumer's character (Renee) is the one that is "hypnotized" now, and yes… it's easier to make fun of yourself, your flaws and insecurities under the false pretense that you're the most attractive, gorgeous woman in the world. But I'd also love to see how those around Renee react to her injury sustained confidence and body perception, and would looooove to see the jokes in this movie. Yes those jokes. I'd be very impress if I actually find intelligent, self-deprecating and actually funny jokes, plot points and empowering themes in this movie. Not just people making fun of fat people. You can see that everywhere and in any time. Just open a god damn Youtube video, and there they are.. A dime a dozen.
I truly hope I feel pretty can make people of all shape and sizes really feel pretty. I Feel Pretty opens on June 29th.