7 awesome films to watch in June
Another month another list of great movies for you to watch. I love June.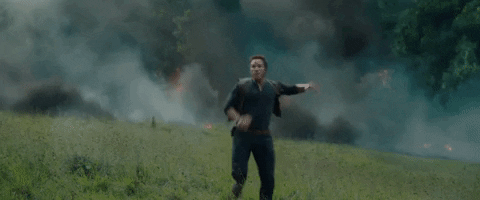 The beginning of the summer is officially upon us and that means so is the summer blockbuster season. There are some great movie premieres that are headed our way in June, and here's my list of awesome movies you shouldn't miss.
Adrift
Director: Baltasar Kormákur
Stars: Shailene Woodley, Sam Claflin, Grace Palmer…
Fun fact about the movie: Over 90% of the movie was filmed at sea beginning some days at 4am with a 2-hour boat ride from land and a daily shoot lasting up to 12 hours on water with no land in sight.
Release date: 1 June
Ocean's 8
Director: Gary Ross
Stars: Sandra Bullock, Cate Blanchett, Anne Hathaway…
Fun fact about the movie: The eight main cast has won four Oscars, two Emmys, eight Grammys, six Golden Globes, five BAFTAs, and 10 SAGs combined.
Release date: 8 June
Hereditary
Director: Ari Aster
Stars: Toni Collette, Gabriel Byrne, Alex Wolff…
Fun fact about the movie: A trailer for the film was accidentally shown at a screening of Peter rabbit (2018) in Australia.
Release date: 8 June
Hotel Artemis
Director: Drew Pearce
Stars: Jodie Foster, Sofia Boutella, Dave Bautista….
Fun fact about the movie: Jodie Foster's first acting role since Elysium (2013).
Release date: 8 June
Incredibles 2
Director: Brad Bird
Stars: Samuel L. Jackson, Catherine Keener, Sophia Bush…
Fun fact about the movie: Samuel L. Jackson's 4th animated film, after The Incredibles (2004), Astro Boy (2009), and Turbo (2013).
Release date: 15 June
Tag
Director: Jeff Tomsic
Stars: Isla Fisher, Annabelle Wallis, Jeremy Renner…
Fun fact about the movie: Jeremy Renner and Jon Hamm both also starred in The Town (2010).
Release date: 15 June
Jurassic World: Fallen Kingdom
Director: J.A. Bayona
Stars: Bryce Dallas Howard, Chris Pratt, Jeff Goldblum…
Fun fact about the movie: This is the fifth film in the Jurassic Park (1993) franchise and the second film in the Jurassic World (2015) trilogy.
Release date: 22 June