The shape of water won best picture Oscar… but can we talk about some of the bad ass ladies?
Yup… The shape of water won 4 Academy awards in total, at this year's ceremony – including one for best director (Guillermo del Toro) and for best motion picture of the year.
Congrats to the winners, but if you paid attention to the ceremony you probably noticed some of the ladies that appeared on stage and how bad ass they were. I'm just going to mention several of them, if you don't mind.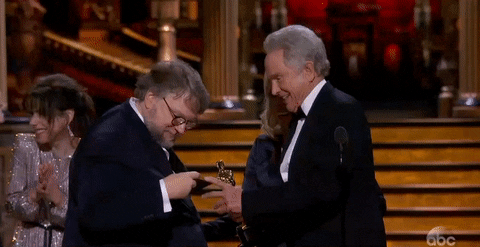 Let's start with the marvelous Frances McDormand, shall we?. Not only she won her second Oscar, not only she looked beautiful while she did that, not only did she gave brilliant speech – she did all of that with NO make-up on and with grey hair. Oh and she got her fellow nominees of their seats for a good cause. How cool is that?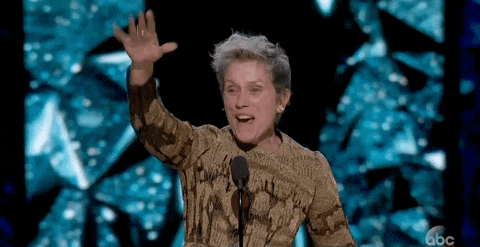 "We all have stories to tell and projects we need financed," McDormand said. "Don't talk to us about it at the parties tonight. Invite us into your office in a couple days, or you can come to ours, whatever suits you best and we'll tell you all about them."
Moving on to the comedic duo of the evening. Tiffany Haddish and Maya Rudolph presented 2 awards and looked bad ass of course. They killed with their on stage banter but Haddish took it up a notch with an Alexander Mcqueen gown that she wore before on several occasions (including on SNL). She paired it with UGG boots, and with that she made a statement out there – that it's frivolous to spend thousands of dollars on dresses that an actress will wear only once. Yes girl!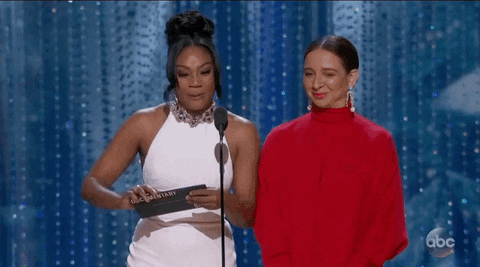 And last but not least. Rachel Shenton, who co-wrote and starred in A silent Child, won an Oscar Best Live Action Short Film. Shenton along with Chris Overton took to the stage to address the audience, but she did it in a sign language in honor of Maisie Sly – her hearing impaired co-star.