YES! Roger finally won!
I don't know about you guys, but I've been waiting for this moment for more than 20 years. The day that I can write – Roger Deakins…
An Academy Award Winner God damn it.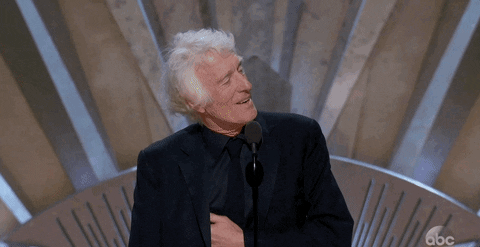 It finally happened. After 14 Oscar nominations and more than 2 decades of waiting (and losing), Roger Deakins finally won an Oscar for best cinematography.
He won it for his work in Blade Runner 2049, and I couldn't be happier. He's been known for the artistic collaboration with directors like the Coen brother and Denis Villeneuve, and his next film project is 2019 film The Goldfinch.
The John Crowley directed drama has Nicole Kidman, Finn Wolfhard, Ansel Elgort in the cast.
Congrats Mr. Deakins!