The Batman: Sorry But Jonah Hill Is A No NO!
You've probably heard the news. Jonah Hill is in early talks to play the main villain in the upcoming Batman movie opposite Robert Pattison.
Although it's not entirely clear which villain character will play (The Penguin or The Riddler) it's entirely possible to see him in the Matt Reeves's latest imagining of the capped crusader.
And although most of the media outlets and mainstream publications are all beaming with the prospect of having Jonah in a DC movie, I'm not so enthusiastic about it. Let me explain.
First and foremost, I don't consider Jonah to be a talented and versatile actor. Yes, I'm very aware that Hill has 2 Academy Award nominations in 2 fantastic movies. But plenty of actors I don't respect or admire for that matter have Academy award nominations as well. Heck, some of them even have Oscar wins.
Secondly, according to the physical constitution of Hill's body it's most likely that he's been considered for the role of the Penguin. He's short with apple shaped figure and he's been known to have high fluctuations in his weight.
The role of the Penguin seems more appropriate if you ask me, but it's still a weird choice nonetheless, as he's not that impressive in anything that requires weight research. And if you look at the movie's IMDB page you'll notice that the movie will likely to have 6 different villains. So, the casting decision will be an interesting journey to observe for sure.
But, the thing is there are plenty of more talented, charismatic and more fitting actors for this role than Jonah. Actors that are probably around the same age and career path as him. But let's not dwell on the specifics. Let me just mention some of my favourites that I think that will be more suited than Jonah. Bill Skarsgard for one. The Swede has been stellar in It Chapter 1 and 2, and let's not forget he's been a fixture in the Steven King repertory actors for years now. He can play creepy villain in a pinch.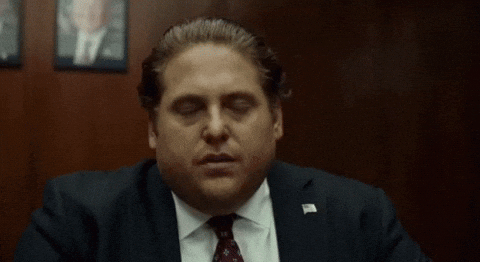 Cillian Murphy is another obvious choice. Slightly older than Jonan, Cillian is not a stranger to the DCMU. He's a darling of Christopher Nolan and he's already in 3 amazing Dark Knight movies (cameo roles in the latter 2 DC movies) and he's an incredible talented, underrated and versatile actor.
So yeah… Jonah is a terrible choice for this movie. I'll turn a blind eye if he's picked for the role of the Penguin, but any other role will be unacceptable. He's not a fit for this movie and mark my words, it will be a terrible mistake for the entire Batman movie.