Meghan Merkle's films
Hooray! Congratulations to the happy couple Meg and Harry. Meghan Merkle was an American actress up until recently. As of today, Meghan Merkle will become The Duchess of Sussex, and part of the British Royal family. Today was the wedding between Meghan Merkle and Prince Harry, and you might say it's the royal event of the year.
After the controversies and health scares with Merkle's side of the family, the bride will be given away by her father in law, Prince Charles, but for now let's make a trip down memory lane. Let's look back at one aspect of Meghan's career. Her filmography.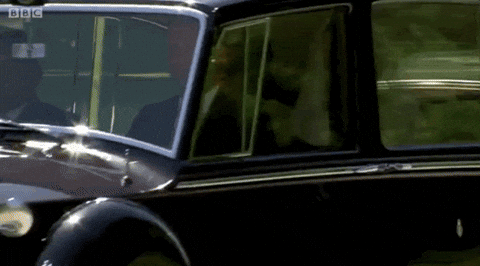 I know that she's best known for the successful TV series Suits, but she also has some films to add to her resume. There are just 7 feature films to her name, and in 2 of those has an uncredited roles Meghan's first leading role was in the last movie she did (the 2015's Anti-Social) but, she's had been starring in a successful TV series, four years prior so it wasn't a big deal. And on the topic of films and Meghan in them.
Who are those films?
A Lot Like Love (2005)
Director: Nigel Cole
Stars: Ashton Kutcher, Amanda Peet, Taryn Manning…
Fun fact about the movie: The film is included on the film critic Roger Ebert's "Most Hated" list.
Remember Me (2010)
Director: Allen Coulter
Stars: Robert Pattinson, Emilie de Ravin, Caitlyn Rund…
Fun fact about the movie: The movie takes place in summer 2001, but in one scene, there is a Ford cargo van that did not come out until 2009, and in another scene, a brand new Mercedes S-class.
Horrible Bosses (2011)
Director: Seth Gordon
Stars: Jason Bateman, Charlie Day, Jason Sudeikis…
Fun fact about the movie: Jason Sudeikis and Jennifer Aniston starred together again as fake husband and wife in We're The Millers (2013).
Random Encounters (2013)
Director: Boris Undorf
Stars: Meghan Markle, Sean Young, Michael Rady…
Fun fact about the movie: Actress Shantel VanSanten quit the production after the first day of filming due to disagreements with the director over her character. Actress Abby Wathen replaced her in the role of Laura.
Anti-Social (2015)
Director: Reg Traviss
Stars: Gregg Sulkin, Meghan Markle, Josh Myers…
Fun fact about the movie: The film was followed by
Anti-Social: Modern Outlaws, The Real Crimes Behind Anti-Social (2015).