7 movies to get you into a royal wedding mood
Well, it's finally here. The Royal wedding. I'm sure many of you are excited about the wedding between Meghan Merkle and Prince Harry.
The ex-actress Meghan Merkle will be given away at St George's Chapel, by her future father in law, Prince Charles, while her father is recuperating from a heart surgery. Some of her Suits co-stars will be attending the wedding and all eyes will be on Meghan of course. As a future bride to be, I'm most excited about the wedding dress, but also for the atmosphere and the celebrity guests of course.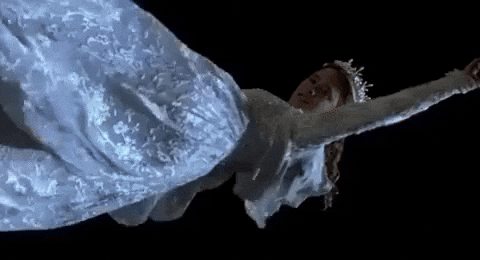 So, in wake of the wedding between Meghan and Harry it's nice to watch a movie or two about royals, princes, princesses and royal weddings in general. Here's some of my royal film selection.
Harry & Meghan: A Royal Romance (2018)
Director: Menhaj Huda
Stars: Parisa Fitz-Henley, Laura Mitchell, Burgess Abernethy…
Fun fact about the movie: It's a Lifetime movie about the courtship and the engagement of Meghan and Harry.
The Prince and Me (2004)
Director: Martha Coolidge
Stars: Julia Stiles, Luke Mably, Miranda Richardson…
Fun fact about the movie: During a break from rehearsals in Toronto, Luke Mably (Eddie) and Ben Miller (Eddie's valet, Soren) went out while in character to the Four Seasons and convinced everyone that Mably was the Prince of Denmark. They were demanding tea and cake and had six waiters around them, bowing.
Cinderella (2015)
Director: Kenneth Branagh
Stars: Lily James, Cate Blanchett, Richard Madden…
Fun fact about the movie: Cate Blanchett and Stellan Skarsgård are the only non-British actors in this movie. Cate is Australian, Stellan is Swedish.
The Princess Diaries (2001)
Director: Garry Marshall
Stars: Julie Andrews, Anne Hathaway, Hector Elizondo…
Fun fact about the movie: In the film, Mia is 15 years old and near the end of it she's two weeks shy of her 16th birthday. In real life however, Anne Hathaway was 17 years old when filming.
Ever After: A Cinderella Story (1998)
Director: Andy Tennant
Stars: Drew Barrymore, Anjelica Huston, Dougray Scott…
Fun fact about the movie: Drew Barrymorehas stated that this is the favorite of all her films.
Roman Holiday (1953)
Director: William Wyler
Stars: Gregory Peck, Audrey Hepburn, Eddie Albert…
Fun fact about the movie: In addition to a Paramount contract and instant stardom in America and Europe, Audrey Hepburn gained major celebrity in Japan due to her role in the film. Her hairdo was copied by many young Japanese women.
The Princess Bride (1987)
Director: Rob Reiner
Stars: Cary Elwes, Mandy Patinkin, Robin Wright…
Fun fact about the movie: André the Giant called almost everybody on set (be they director, producers, co-stars or crew) "boss", a technique he employed to defer to people he liked and go some way towards counteracting the way he would tower over them.