Margo Robbie's finest performances
Let's start this year with a lady. Or to be more precise with one very talented and brilliant lady. I'm talking about Margot Robbie of course. Now, I've just finished I, Tonya and you can expect my review in the upcoming days (hin't hint…. It's sooo god) but for now I want to focus on the actress behind Tonya Harding.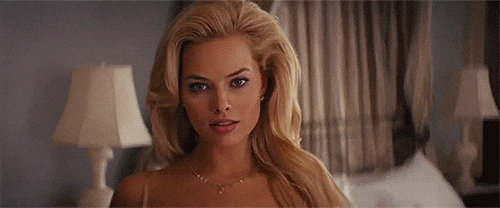 Margot Robbie. Sure, not that many actresses have the luxury and pleasure to have their start in Hollywood by starring in a Martin Scorsese movie (along Leo DiCaprio no less) but she did, and was awesome in it. And she didn't look back after that.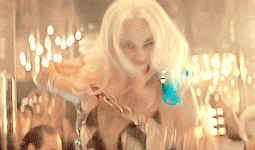 She was Harley Quin, she was Jane Porter, she was Tonya Harding and the next year she will be Queen Elizabeth I in Mary, Queen of Scots. But let's focus on her performances in this post. Not her movies. Sure she had some good and some terrible movies but who doesn't? Hey, I'm not judging…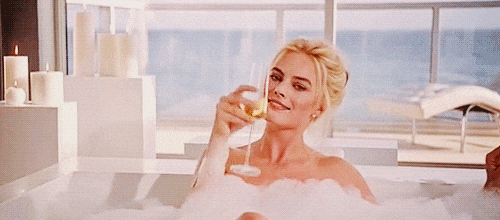 She already got her first Golden Globe nomination (in best leading role category) and she's up for her first Academy Award nomination this month. But let's point out her qualities performance wise and select her finest performances on the big screen up to this point. Shall we?
About Time (2013)
Director: Richard Curtis
Stars: Domhnall Gleeson, Rachel McAdams, Bill Nighy…
Fun fact about the movie: Domhnall Gleeson's mom is actually called Mary just like in the movie.
The Wolf of Wall Street (2013)
Director: Martin Scorsese
Stars: Leonardo DiCaprio, Jonah Hill, Margot Robbie…
Fun fact about the movie: Originally, Martin Scorsese offered Margot Robbie to appear wearing a bath-robe during the seduction scene between her and Leonardo DiCaprio. Robbie refused and insisted on doing the scene fully nude; her first in her career. According to Robbie: "The whole point of Naomi is that her body is her only form of currency in this world…She has to be naked. She's laying her cards on the table." Robbie said she had three shots of tequila in succession before shooting the scene to relax. After shooting was complete, Robbie initially fibbed to her family and friends about actually doing the nude scene in order to delay any personal repercussions; claiming C.G.I. was used to superimpose her head on a body-double. She eventually changed her mind and confessed when the film was released.
Z for Zachariah (2015)
Director: Craig Zobel
Stars: Chiwetel Ejiofor, Chris Pine, Margot Robbie…
Fun fact about the movie: The gas mask worn by Margot Robbie in the opening scene, is actually a paintball mask, a Dye i4.
Suite Française (2014)
Director: Saul Dibb
Stars: Michelle Williams, Kristin Scott Thomas, Margot Robbie…
Fun fact about the movie: Matthias Schoenaerts learned to speak German for his role.
The Big Short (2015)
Director: Adam McKay
Stars: Christian Bale, Steve Carell, Ryan Gosling…
Fun fact about the movie: Christian Bale and Margot Robbie are both linked to Batman characters. Bale played Batman/Bruce Wayne in Christopher Nolan's The Dark Knight trilogy (2005-2012) and Robbie played Harley Quinn in Suicide Squad (2016).
Whiskey Tango Foxtrot (2016)
Directors: Glenn Ficarra, John Requa
Stars: Tina Fey, Margot Robbie, Martin Freeman…
Fun fact about the movie: The words "whiskey," "tango," and "foxtrot" stand for the letters W, T, and F in the international NATO Phonetic Alphabet, a military and law-enforcement system for clearly spelling out words and phrases during radio and other audio transmissions. In combination, the initials "WTF" are an early 21st Century abbreviation standing for "What the Fuck?" It has also become a popular title for episodes of network television shows that are otherwise prevented by their networks' standards and practices departments from the outright use of the word "fuck"; TV shows including The Good Wife, NCIS, Jake 2.0, and Scandal have all titled episodes "Whiskey Tango Foxtrot".
Suicide Squad (2016)
Director: David Ayer
Stars: Will Smith, Jared Leto, Margot Robbie…
Fun fact about the movie: Margot Robbie revealed at San Diego Comic-Con International 2016 that although the cast members of the squad had extensive rehearsals together, she and Jared Leto did not rehearse prior to filming their scenes. She and Director David Ayer felt it added to the unpredictability and madness of Harley Quinn and The Joker.
I, Tonya (2017)
Director: Craig Gillespie
Stars: Julianne Nicholson, Paul Walter Hauser, Caitlin Carver…
Fun fact about the movie: Although Margot Robbie trained for the role, she wouldn't be able to do Tonya's triple axel as very few people in the world are able to and at least two of them were training for the Olympics. The choreography was done and the scenes were completed with the help of visual effects and CGI.