On-screen memories of Anna Faris and Chris Pratt together
Oh man… One of the best couples in Hollywood Chris Pratt and Anna Faris announced that they're splitting. Yup. Love is dead and gone apparently, because if these two rich, talented, famous and gorgeous people can't make it work, what hope is there for the rest of us?
It came as a surprise and a shock to be honest, (the announcement by the two actors yesterday) that after 8 years of marriage decided to legally separate. This will be second divorce for Faris and first for Pratt but now they are parents to their only child- 4 year old son Jack.
The couple met in 2007 on the set of Take me home tonight, got engaged in 2008 and married in Bali back in 2009. Since then, they both acted together on screen and on TV, most recently in the popular TV series Mom in which Farris is the lead actress and Chris guest starred in one episode of the show's 4-th season.
Back in 2009 when Anna and Chris got married, she was the bigger star than him. She was already in the Scary movie franchise, she had supporting roles in Oscar winning movies like Lost in Translation and Brokeback Mountain and in 2008 she was the star of The House Bunny the romantic comedy which cemented her comedic timing with the audience.
Chris's stardom was not yet born, but until 2009 he had a few small roles in otherwise good and fun movies like Wanted and had a good role in the hit TV series Parks and Recreation. That of Andrew Maxwell "Andy" Dwyer of course which ultimately brought him a Critics' Choice Television Award for Best Supporting Actor in a Comedy Series nomination. Like Anna he was also in an Oscar nominated movie- the 2011 sports drama Moneyball, but his real A-list status came much later. In 2014 to be exact.
Pratt was cased in the role of Peter Quill/Star Lord in the Marvel blockbuster Guardians of the Galaxy and since then he doesn't know how to stop. Jurassic World, Guardians of the Galaxy Vol. 2, Passengers made him not only a bankable super star, but also a sex symbol. And i'm really OK with that. I believe all of his fans are fine with that.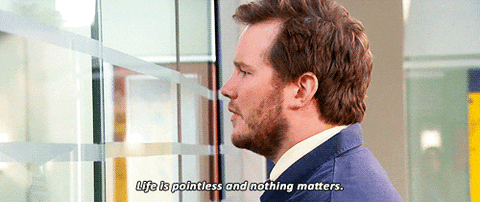 But what are the roles, projects movies and TV appearances that we're going to cherish from Anna and Chris long after their break up?
Take Me Home Tonight -2011
Directed by: Michael Dowse
Fun fact about it: The movie took 4 years to be released.
What's your number? – 2011
Directed by: Mark Mylod
Fun fact about it: Both Anna Faris and Chris Evans got their start in rather successful parody films. Anna got noticed after Scary Movie (2000) only to star in the next three installments, whereas Chris starred in the cult classic theatrical film Not Another Teen Movie (2001).
Movie 43- 2013
Directed by: various directors
Fun fact about it: George Clooney turned down a cameo as himself, in a segment where he would be shown to be bad at picking up women. His response, reportedly, was "No fucking way".
Bonus: Mom – 2014
Season: 4
Episode: "Good Karma and the Big Weird"