Favorite Jamie Lee Curtis Movies (That Are Not Halloween)
Jamie Lee Curtis is back you guys… Well, back to the movie franchise that put her on the map, and back to the role that made her a quintessential "scream queen".
I'm talking about Laurie Strode of course, and her latest Halloween installment.
Directed by David Gordon Green, It is the eleventh installment in the Halloween film series, and a direct sequel to the 1978 film of the same name, while reconnoitering the continuity of the previous sequels. Set 40 years after the original film, the plot follows Laurie Strode as she prepares to face Michael Myers in a final confrontation when he returns to Haddonfield, Illinois to finish her off for escaping his killing spree on Halloween night in 1978.
The film received generally positive reviews from critics, with many considering it to be both the best Halloween sequel and a return to form for the series, and with Curtis' performance being critically praised as a contender for the Academy Award for Best Actress.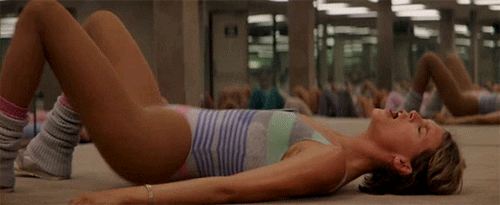 But while it remains to be seen (by me) Halloween is not what I wanted to write about in this post.
Au contraire!
Yes, Jamie remains the synonymous to the Halloween franchise, but she has sooo many great movies that are not related to Halloween and Laurie Strode. So in honor of Jamie's return to the silver screen, let's look back at some of the movies in Jamie's career that are amazing but that don't belong to the Halloween franchise.
The Fog (1980)
Director: John Carpenter
Stars: Adrienne Barbeau, Jamie Lee Curtis, Janet Leigh….
Fun Fact About The Movie: Although this was essentially a low budget independent movie, John Carpenter chose to shoot the movie in anamorphic widescreen Panavision. This decision gave the movie a grander feel for the viewer so this didn't seem like a low budget horror movie.
Trading Places (1983)
Director: John Landis
Stars: Eddie Murphy, Dan Aykroyd, Ralph Bellamy…
Fun Fact About The Movie: Eddie Murphy later admitted that while on the floor of the commodities exchange in the final scene, he only followed the script, he had no idea what was going on, as he found commodities trading incredibly confusing.
A Man in Love (1987)
Director: Diane Kurys
Stars: Peter Coyote, Greta Scacchi, Jamie Lee Curtis…
Fun Fact About The Movie: Opening film at the 1987 Cannes Film Festival.
Dominick and Eugene (1988)
Director: Robert M. Young
Stars: Tom Hulce, Ray Liotta, Jamie Lee Curtis…
Fun Fact About The Movie: An infant plays a pivotal role in the film's climax, but the city of Pittsburgh, where the film was shot, had a law prohibiting work to children under six. Producer Mike Farrell knew the city's then-Minister of Labor Harris Wofford well, and a permit was arranged.
A Fish Called Wanda (1988)
Directors: Charles Crichton, John Cleese
Stars: John Cleese, Jamie Lee Curtis, Kevin Kline…
Fun Fact About The Movie: Jamie Lee Curtis buried her face in pillows during Kevin Kline's ejaculation scene, to keep her from bursting out laughing at the faces he was making.
Blue Steel (1990)
Director: Kathryn Bigelow
Stars: Jamie Lee Curtis, Ron Silver, Clancy Brown…
Fun Fact About The Movie: In Germany, it was distributed as "a film from Oliver Stone", even though Stone was only one of the movie's producers.
My Girl (1991)
Director: Howard Zieff
Stars: Anna Chlumsky, Macaulay Culkin, Dan Aykroyd…
Fun Fact About The Movie: Jamie Lee Curtis instituted a swear can onset to prevent "trucker talk" as Dan Aykroyd called it. Aykroyd said in an interview "It was $5 for this word and $10 for another word and by end of the movie the kids had about five grand in there."
Mother's Boys (1993)
Director: Yves Simoneau
Stars: Jamie Lee Curtis, Peter Gallagher, Joanne Whalley…
Fun Fact About The Movie: In the VHS version, the dolly tracks are visible when Kes walks towards the bath with Jude is sitting in it.
True Lies (1994)
Director: James Cameron
Stars: Arnold Schwarzenegger, Jamie Lee Curtis, Tom Arnold…
Fun Fact About The Movie: Tom Arnold didn't expect to get a role in the movie, and went to the audition mostly for the chance to meet director James Cameron. Cameron liked Arnold, despite 20th Century-Fox's objections (Arnold's reputation at the time wasn't positive, mostly due to his public antics with then-wife Roseanne Barr), and Cameron threatened to not make the movie at all, if Arnold couldn't be cast. When Arnold later learned about this, he was grateful to Cameron for taking a chance on him.
Freaky Friday (2003)
Director: Mark Waters
Stars: Jamie Lee Curtis, Lindsay Lohan, Mark Harmon…
Fun Fact About The Movie: Annette Bening was originally slated to play Tess Coleman. She backed out shortly before filming, and was replaced by Jamie Lee Curtis. Sigourney Weaver was also considered.