Bryan Singer movies ranked from best to worst
Bryan Singer is in hot waters right now. He was recently fired from directing his latest project, the Queen biopic Bohemian Rhapsody, almost 3 weeks before the end of production.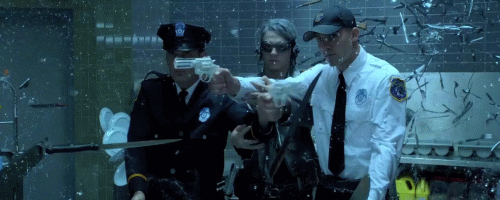 There is no word about his replacement, but according to multiple sources his firing was due to his constant absences from the set, fights and disagreements with the crew, walkouts from some of the actors and having the cinematographer Thomas Newton Sigel as a impromptu replacement in the director's chair.
'Bohemian Rhapsody is a passion project of mine. 'With fewer than three weeks to shoot remaining, I asked Fox for some time off so I could return to the U.S. to deal with pressing health matters concerning one of my parents.
'This was a very taxing experience, which ultimately took a serious toll on my own health.
'Unfortunately, the studio was unwilling to accommodate me and terminated my services. This was not my decision and it was beyond my control.'

-Bryan Singer's statement
Other sources say that Singer was fired over fears about the upcoming sexual harassment allegations against the director, but that is a speculation at this point.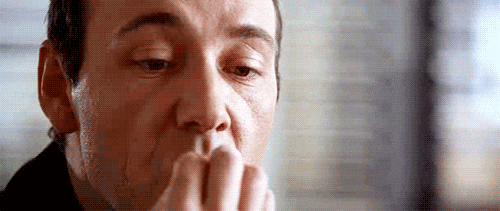 While we wait for more info and the development about the Bryan Singer's firing, let's try and rank his movies. Ranging from best to worst (cause i'n an optimist). Shall we?
X-Men: Days of Future Past (2014)
Stars: Patrick Stewart, Ian McKellen, Hugh Jackman, Jennifer Lawrence…
Fun fact about the movie: Halle Berry's role as Storm had to be substantially reduced, due to her pregnancy.
X-Men 2 (2003)
Stars: Patrick Stewart, Hugh Jackman, Halle Berry…
Fun fact about the movie: Neil Patrick Harris auditioned for the role of Nightcrawler, but lost out to Alan Cumming, who speaks fluent German.
X-Men (2000)
Stars: Patrick Stewart, Hugh Jackman, Ian McKellen…
Fun fact about the movie: Bryan Singer turned down the film three times, believing that comic books were unintelligent literature. However, after reading the X-Men comics, and watching X-Men (1992), he found the story's themes of prejudice and discrimination compelling, and finally agreed to do a live-action movie.
The Usual Suspects (1995)
Stars: Kevin Spacey, Gabriel Byrne, Chazz Palminter…
Fun fact about the movie: Christopher McQuarrie had previously worked for a detective agency, and this influenced the depiction of criminals and law enforcement officials in the script.
Apt Pupil (1998)
Stars: Ian McKellen, Brad Renfro, Joshua Jackson…
Fun fact about the movie: Brad Renfro was only fourteen at the time of filming.
Valkyrie (2008)
Stars: Tom Cruise, Bill Nighy, Carice van Houten…
Fun fact about the movie: Three actors in the movie are born on December 12: Kenneth Cranham in 1944, Tom Wilkinson in 1948 and Bill Nighy in 1949.
Jack the Giant Slayer (2013)
Stars: Nicholas Hoult, Stanley Tucci, Ewan McGregor…
Fun fact about the movie: Stanley Tucci, the only non-British cast member, adopted a British accent to fit in. He said he had long wanted to perform with a British accent, and this film gave him the chance to do so.
Superman Returns (2006)

Stars: Brandon Routh, Kevin Spacey, Kate Bosworth…
Fun fact about the movie: Amy Adams auditioned for the role of Lois Lane. She later eventually performed as Lois in Man of Steel (2013) and Batman v Superman: Dawn of Justice (2016).
X-Men: Apocalypse (2016)
Stars: James McAvoy, Michael Fassbender, Jennifer Lawrence…
Fun fact about the movie: This is the second film appearance for Nightcrawler since his debut in X2: X-Men United (2003).
Public Access (1993)
Stars: Ron Marquette, Bert Williams, Leigh Hunt…
Fun fact about the movie: Bryan Singer's directorial debut.