Awesome new movies you need to watch in March
Hi boys and girls. There are plenty of good things to do in March. You can watch the Academy awards on March 4th and find out if you favorite actor/film/director will win this accolade or you can… you know… go to the movies and check out some great new movies that are opening this month.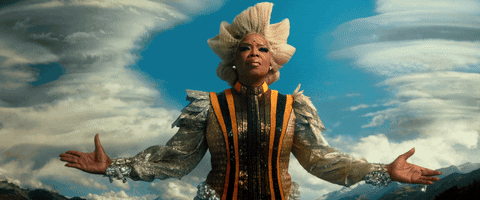 There is a great selection of movies, but if you're having a hard time figuring it out.. let me make it easier for you. Just scroll down and take your pick.
Red Sparrow
Director: Francis Lawrence
Stars: Jennifer Lawrence, Joel Edgerton, Matthias Schoenaerts
Fun fact about the movie: This is one of two films shot in 2017 in which Matthias Schoenaerts played a Russian character. The other is Kursk (2018).
Release date: 2 March 2018.
Death Wish
Director: Eli Roth
Stars: Bruce Willis, Vincent D'Onofrio, Elisabeth Shue…
Fun fact about the movie: A remake of the 1974 film of the same title (Death Wish (1974)), starring Charles Bronson.
Release date: 2 March 2018.
The Vanishing of Sidney Hall
Director: Shawn Christensen
Stars: Michelle Monaghan, Elle Fanning, Logan Lerman…
Fun fact about the movie: It is the second time that Elle Fanning and Michelle Monaghan plays together in a movie. The first was Somewhere (2010) by Sofía Coppola.
Release date: 2 March 2018
A Wrinkle in Time
Director: Ava DuVernay
Stars: Gugu Mbatha-Raw, Chris Pine, Reese Witherspoon…
Fun fact about the movie: A Wrinkle in Time (2018) marks the live action filmmaking debut of Jennifer Lee, who is best known for writing and directing films for Walt Disney Animation Studios: Wreck-It Ralph (2012), Frozen (2013), Frozen Fever (2015), and Zootopia (2016).
Release date: 9 March 2018.
Gringo
Director: Nash Edgerton
Stars: Joel Edgerton, Charlize Theron, David Oyelowo…
Fun fact about the movie: Charlize Theron and Amanda Seyfried previously starred alongside each other in A Million Ways to Die in the West (2014).
Release date: 9 March 2018
The Leisure Seeker
Director: Paolo Virzì
Stars: Helen Mirren, Donald Sutherland, Janel Moloney…
Fun fact about the movie: Donald Sutherland and Helen Mirren previously appeared in Bethune: The Making of a Hero (1990).
Release date: 9 March 2018
Tomb Raider
Director: Roar Uthaug
Stars: Alicia Vikander, Hannah John-Kamen, Walton Goggins…
Fun fact about the movie: Alicia Vikander was actually a fan of the video game series growing up.
Release date: 16 March 2018
Pacific Rim Uprising
Director: Steven S. DeKnight
Stars: Scott Eastwood, Tian Jing, Adria Arjona…
Fun fact about the movie: In a interview with Collider in November 2014, Guillermo del Toro talked about setting the stage for Pacific Rim 2 (2017) in stating: "It's a few years after the first one. It's not an immediate follow-up. It is the world having been freed of Kaiju, what happens to the world after – what happens to the Jaeger technology once the Kaiju are not a threat. It's quite a jump."
Release date: 23 March 2018
Isle of Dogs
Director: Wes Anderson
Stars: Bryan Cranston, Koyu Rankin, Edward Norton….
Fun fact about the movie: There is a place called Isle Of Dogs, situated in east London, England.
Release date: 23 March 2018
Final Portrait
Director: Stanley Tucci
Stars: Armie Hammer, Clémence Poésy, Tony Shalhoub…
Fun fact about the movie: Alberto Giacometti was born in Borgonovo, now part of the Switzerland municipality of Bregaglia, near the Italian border. He was a descendant of Protestant refugees escaping the inquisition. His brothers Diego and Bruno would go on to become artists as well. "Pointing Man" sold for $126 million, $141.3 million with fees, in Christie's May 11, 2015 Looking Forward to the Past sale in New York, a record for a sculpture at auction. The work had been in the same private collection for 45 years.
Release date: 23 March 2018
Unsane
Director: Steven Soderbergh
Stars: Claire Foy, Joshua Leonard, Jay Pharoah…
Fun fact about the movie: The film was shot entirely with an iPhone camera.
Release date: 23 March 2018
Ready Player One
Director: Steven Spielberg
Stars: Letitia Wright, Hannah John-Kamen, Simon Pegg…
Fun fact about the movie: The film is directed by Steven Spielberg who himself is actually mentioned in the original novel by Ernest Cline that the film is based on. Spielberg stated that he would be removing references of his movies.
Release date: 29 March 2018