Hell… I'm a millennial and I'd watch Book Club
Call me an old soul but I love two things. Films about books (any type of books) and screen legend doing hilarious things on film. Yes, I'm very well aware that most of the people my age (or younger) will somewhat lost at identifying most of the cast in this movie, but I don't think they'll have a problem with identifying the book in question.
But… Diane Keaton, Jane Fonda, Candice Bergen, Mary Steenburgen, Craig T. Nelson, Andy Garcia Richard Dreyfuss, Ed Begley Jr, Wallace Shawn, Katie Aselton and Don Johnson all in one movie about reading Fifty shades of Grey? Yes please.
Official synopsis for the Book club:
Diane (Diane Keaton) is recently widowed after 40 years of marriage. Vivian (Jane Fonda) enjoys her men with no strings attached. Sharon (Candice Bergen) is still working through a decades-old divorce. Carol's (Mary Steenburgen) marriage is in a slump after 35 years.

Four lifelong friends' lives are turned upside down to hilarious ends when their book club tackles the infamous Fifty Shades of Grey. From discovering new romance to rekindling old flames, they inspire each other to make their next chapter the best chapter.
Now, why do I love it and think it's a great idea? Well because of many things. First I thinks it will be a much raunchier and silly version of The Jane Austen Book Club, a 2007 movie with a similar premise and very different book selection. It's also one of my favorite movies ever.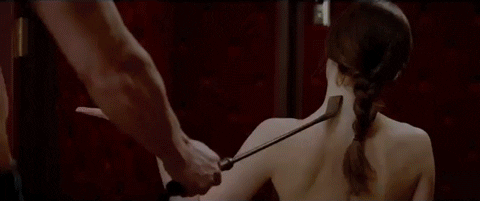 Secondly I love the idea of senior citizens heaving sexual awakening, spicing things up in the bedroom and remembering what was the thing that was important in their relationship, marriages and so on. You see it's soo easy to conform a give up on our romance life and I love these little film reminders actually.
"Book Club" opens on May 18th.