3 summer superhero movies to put on your must watch list
Listen up people. Black Panther is still dominating the box office, and making money, but there will be new players in town. Very soon. Yup I'm talking about the upcoming super-hero movies that are about to dominate with your time and the movies that you'll be gearing about a lot in the next couple of months. I'm presenting…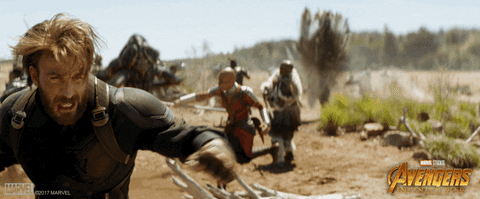 The three upcoming superhero movies on your must watch list.
All three of them are sequels and two of them are from Marvel. Fox's Deadpool is hoping to make a good impression after being a surprise hit with the first movie, but let's try and briefly present each and every single one of them.
Avengers: Infinity War
Directors: Anthony Russo, Joe Russo
Stars: Robert Downey Jr., Chris Evans, Scarlett Johansson, Chris Hemsworth, Tom Hiddleston, Josh Brolin, Zoe Saldana, Tessa Thompason, Chris Pratt, Mark Ruffalo…
Fun fact about the movie: This is Chris Hemsworth's (Thor's) and Tom Holland's (Spider-Man's) second appearance together, the first being In the Heart of the Sea (2015).
Release Date: May 18th
Deadpool 2
Director: David Leitch
Stars: Ryan Reynolds, Morena Baccarin, Josh Brolin, Bill Skarsgård…
Fun fact about the movie: Brad Pitt met with the director to discuss the part of Cable, but couldn't commit due to scheduling conflicts.
Release Date: May 18th.
Ant-Man and The Wasp
Director: Peyton Reed
Stars: Paul Rudd, Evangeline Lily, Michael Douglas, Michelle Pfeiffer, Walton Goggins, Laurence Fishburne…
Fun fact about the movie: Michael Douglas's third live action sequel. He previously reprised his role of Jack from "Romancing the Stone" in "The Jewel of the Nile", and Gordon Gekko from "Wall Street" in "Wall Street: Money Never Sleeps".
Release Date: July 6, 2018.