3 of my favorite Milos Forman movies
You've probably heard the sad news. The Czech  born director and  two time Academy Award winner Milos Forman died at the age of 86. Forman was noted for being one of the most versatile and talented directors of his era, and important figure of the Chechoslovakian New  Wave. After immigrating to USA, he won 2 Academy Awards for best director, but he also won  Golden Globe award, Cannes, Berlinale, BAFTA, Cesar, David di Donatello, European Film Academy, and Czech Lion awards.
The first movie he shot in the US, was Taking Off. A comedy film that was critically panned and left Forman struggling to find work afterwards. Forman later said that it did so poorly he ended up owing the studio $500. However, a succession of several films, starting with One Flew Over The Cockoo's Nest, Hair, Amadeus made him a respected and revered artist, not just in his native Czech Republic, but globally too.
He continued to direct and act in the 90's and most notable projects from this period are the two biopics, People VS Larry Flynt and Man On The Moon that portrayed the lives of the pornographic publisher Larry Flynt, and that of the comedian Andy Kauffman.
Forman's last directorial effort was Goya's Ghosts, a  free biography of Spanish painter Francisco Goya, with Javier Bardem and Natalie Portman in the leads. Forman is survived by his wife, Martina Forman; and children Petr Forman, Matej Forman, Andrew Forman and James Forman, and will be greatly missed by the film community.
But lets talk about his movies for a second. More specifically his best movies, and a brief selection of my favorites.
The first film i distinctly remember seeing is One Flew Over The Cockoo's Nest. I was in middle school and was probably around 10  when i first saw it. I also remember being too young to understand it, but my mom wanted to watch it so badly, and i had no choice but to see it with her. The earlies memory of that film is me crying hysterically at the very end when i saw Jack Nicholson in a post lobotomy-zombie state, and how my mom had to comfort me and bribe me with candies to stop crying. But after i watched that movie again, this time as an adult, i have a better understanding of the human psyche, of mental illness and of empathy. Some things didn't change though. Even as an adult i wanted to punch Nurse Ratched in the face.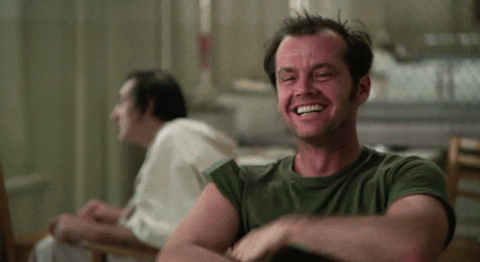 Don't get me wrong. I loooved Amadeus like the rest of you, but i'm a Millenial that grew up in the 90's and some of my fondest memories were of me watching. Man On The Moon. I was and still am big fan of Jim Carrey, and through this movie i got to know about Andy for the first time ever. I became instant fan of the late comedian, but this movie changed my perception of Jim, his range and both a talented comedic actor, and a versatile actor. I recently saw Jim & Andy: The Great Beyond, the Netlix documentary about the production of this movie and frankly my respect and admiration for Forman and Carrey grew exponentially.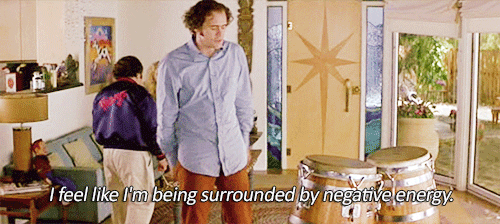 And speaking of great and very unexpected solid performances, i was very impressed by Courtney Love in People VS Larry Flint. Still am to this day to be honest, and this movie goes to show that a great director can bring the best of everyone. Paul Thomas Anderson made Adam Sandler a respected actor for a brief amount of time, and Forman did the same for Love. What i remember about this movie is the teenage rebellion struggle i had with my mom back in the mid 90's, when she forbade me to watch it, due it's risky nature. I also remember i had to sneak and rent a terrible bootlegged VHS copy of this movie and watch it in secret. Now… every once in a while i'll catch it on TV and i cannot help but watch it again again, and be impressed with Forman's work, but also with Harrelson's acting.