The very best from Uma Thurman
You've probably heard the news. Uma Thurman, finally shared the details of her ordeal regarding the sexual molestation from Harvey Weinstein.
Last year she dropped just a hint (on social media) about the sexual molestation she experienced over the years from Weinstein and the sexual assault form another unidentified male when she was 16 years old, but now she disclosed all the disgusting dirty details.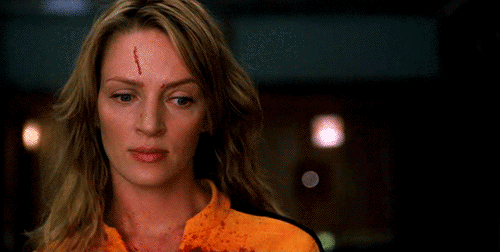 The actress also revealed a feud with her longtime friend and collaborator Quentin Tarantino that happened after an accident on the set of Kill Bill. She claims that the director pushed her to do an unsafe driving scenes that caused her to crash into a tree and injure herself, but that's a whole another ordeal for the actress.
But while we wait more details regarding these accusations let's remind ourselves about the very best from Uma Thurman. Her very best movies in a career that spans for more than 3 decades.
She had her acting debut in 1987's Kiss Daddy Goodnight, but her real breakthrough came the next year with the role in the Oscar wining movie, Dangerous Liaisons.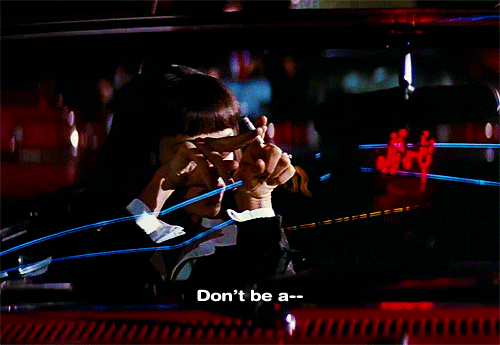 The 90's were a mix of big budget movies like Batman & Robin and the low budget yet quality movies like Pulp Fiction, Beautiful Girls, The Truth About Cats & Dogs. She continued her collaboration with Quentin Tarantino in the 00's with Kill Bill Vol 1 and Vol 2 but let's focus on her best movies outside of Tarantino's world.
Let's look at the very best from Uma.
Dangerous Liaisons (1988)
Director: Stephen Frears
Stars: Glenn Close, John Malkovich, Michelle Pfeiffer….
Fun fact about the movie: Sarah Jessica Parker was originally offered the role of Cécile, but turned it down.
Mad Dog and Glory (1993)
Director: John McNaughton
Stars: Robert De Niro, Uma Thurman, Bill Murray….
Fun fact about the movie: Marisa Tomei was considered for the role of Glory.
Pulp Fiction (1994)
Director: Quentin Tarantino
Stars: John Travolta, Uma Thurman, Samuel L. Jackson….
Fun fact about the movie: Uma Thurman did not actually like the song that was played in the Jack Rabbit Slim's Twist Contest (Chuck Berry's "You Never Can Tell"), and she told Quentin Tarantino about this, saying it just did not sound right. Tarantino simply replied, "Trust me, it's perfect."
Beautiful Girls (1996)
Director: Ted Demme
Stars: Matt Dillon, Timothy Hutton, Noah Emmerich….
Fun fact about the movie: Uma Thurman and Natalie Portman would go on to star in comic book/superhero movies. Thurman in Batman & Robin (1997) and Portman in Thor (2011) and Thor: The Dark World (2013).
The Truth About Cats & Dogs (1996)
Director: Michael Lehmann
Stars: Uma Thurman, Janeane Garofalo, Ben Chaplin…
Fun fact about the movie: Uma Thurman's brother, Dechen Thurman, was the bookstore clerk who commented on what a great body she had.
Sweet and Lowdown (1999)
Director: Woody Allen
Stars: Sean Penn, Samantha Morton, Woody Allen…
Fun fact about the movie: Samantha Morton received an Academy Award nomination for Best Supporting Actress in spite of the fact that she has no spoken lines.
Tape (2001)
Director: Richard Linklater
Stars: Ethan Hawke, Robert Sean Leonard, Uma Thurman…
Fun fact about the movie: Ethan Hawke and Uma Thurman were previously in Gattaca together, where Ethan's character was also named Vincent.
Kill Bill: Volume 1 and 2 (2003/2004)
Director: Quentin Tarantino
Stars: Uma Thurman, David Carradine, Daryl Hannah…
Fun fact about the movie: Uma Thurman was offered the script to Kill Bill, and her role as "The Bride", as a thirtieth-birthday present from Quentin Tarantino.
Prime (2005)
Director: Ben Younger
Stars: Uma Thurman, Meryl Streep, Bryan Greenberg…
Fun fact about the movie: In the film, Uma Thurman's character lies to her therapist by saying that her male love interest is 27. During the release and/or filming of the movie, the actor playing David was 27.
Ceremony (2010)
Director: Max Winkler
Stars: Michael Angarano, Uma Thurman, Reece Thompson…
Fun fact about the movie: Steven Spielberg decided to offer Lee Pace the part of Fernando Wood in 'Lincoln', after seeing his performance in this film.
Nymphomaniac: Vol. I (2013)
Director: Lars von Trier
Stars: Charlotte Gainsbourg, Stellan Skarsgård, Stacy Martin….
Fun fact about the movie: This is the second film featuring Uma Thurman to be cut into two films due to length issues. The first was Kill Bill Vol. 1 (2003)