My first crush: Christian Bale and some of his best movies
To say that Christian Bale is probably one of the most talented and versatile actors of his generation, it's an understatement.
He was a child actor. He was Batman. He was John Connor. Oh… and Patrick Bateman. Can't forget about him.
But underneath the façade of Hollywood A-list star with an impressive CV and even more impressive career is extremely talented, albeit sometimes troubled soul. He was actually my first cinematic crush. Way before Leo-mania, and it all started with Newsies. Yes I know…. Empire of the Sun made him famous 2 years prior, but actually it was his role in Newsies that made my teenage heart skip a beat back in the 90's.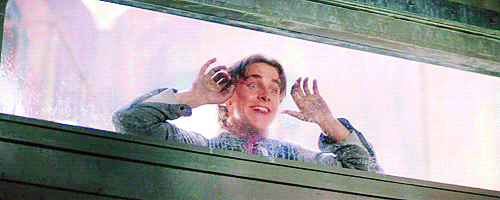 He was Jack "Cowboy" Kelly in Newsies. He sang he danced and he was gorgeous. And I fell in love with him immediately. Which says a lot actually because I really despise musicals, but Newsies will forever be dear and close to my heart. What followed was roles, collaborations and preparations for movies that many actors would make green with envy and shared shitless at the same time. American Psycho, The Machinist, The Prestige, The Dark Knight, American Hustle, The Fighter and The Big Short.
Movies that won him awards, big paychecks and even more fantastic movie roles. But.. I really like his small ones. The ones that barely make it in the movie theaters let alone on the box office. Movies like Swing Kids, Velvet Goldmine, Laurel Canyon, Equilibrium (a real and underrated masterpiece if you ask me) and The New World. Probably the best movie in Terrence Malick's career and a performance from Bale that is truly amazing.
The first photo from his latest project Hostiles is already published and in Scott Cooper's highly anticipated Western, Bale is Captain Joseph J. Blocker. An Army captain agrees to escort a dying Cheyenne war chief and his family back to his tribal lands in the year 1892. Bale is joined by Wes Studi, Rosamund Pike and Jesse Plemons in Hostiles but what are the projects that led Bale to the period piece?
Here are just e few to refresh your memory.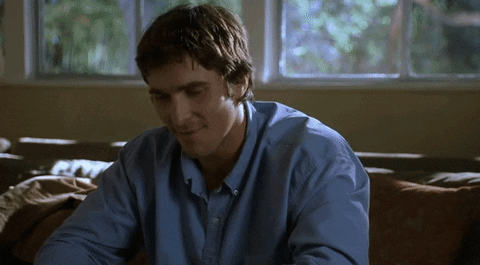 Anastasia: The Mystery of Anna – 1986
Directed by: Marvin J. Chomsky
Fun fact about it: Amy Irving was so impressed with Christian Bale that she recommended him to her then-husband Steven Spielberg, who was casting the lead for his next project, Empire of the Sun (1987). Spielberg gave Bale the lead role, and while the film received mixed reviews, Bale was universally praised.
Empire of the Sun – 1987
Directed by: Steven Spielberg
Fun fact about it: Mark Rylance was offered a part but took a stage role instead. He would work with Spielberg nearly 28 years later in Bridge of Spies.
Newsies – 1992
Directed by: Kenny Ortega
Fun fact about it: The film was originally released on April 10, 1992, which would have been Joseph Pulitzer's 145th birthday.
Swing Kids – 1994
Directed by: Thomas Carter
Fun fact about it: Kenneth Branagh is reported to have refused any billing at all rather than be billed above Christian Bale and the other boys who he said were the stars of the film.
Little Women – 1994
Directed by: Gillian Armstrong
Fun fact about it: Christina Ricci and Natalie Portman auditioned for the role of young Amy March, but the part went to Kirsten Dunst.
The Portrait of a Lady – 1996
Directed by: Jane Campion
Fun fact about it: Nicole Kidman wore a corset while filming to take her waist down to 19″.
Velvet Goldmine – 1998
Directed by: Todd Haynes
Fun fact about it: Ewan McGregor's wife, Eve Mavrakis, worked on Christian Bale's breakthrough film, Empire of the Sun (1987).
American Psycho – 2000
Directed by: Mary Harron
Fun fact about it: The vast majority of the dialogue in the movie is taken word-for-word from the novel by Bret Easton Ellis.
Shaft – 2000
Directed by: John Singleton
Fun fact about it: Christian Bale didn't have any interest in playing the part of the villain, as he had just finished making American Psycho (2000). But he was reading through lines with Toni Collette, who has the part of the witness in the film, one day, and decided to give it a go as another villain after all.
Laurel Canyon – 2002
Directed by: Lisa Cholodenko
Fun fact about it: Of the five main actors in this movie, only one, Frances McDormand, uses her own accent. The others are: a Welsh man (Christian Bale) performing an American accent; an English woman (Kate Beckinsale) performing an American accent; an American man (Alessandro Nivola) performing a British accent; and an English woman (Natascha McElhone) performing an Israeli accent.
Equilibrium – 2002
Directed by: Kurt Wimmer
Fun fact about it: The film takes place in 2072.
The Machinist – 2004
Directed by: Brad Anderson
Fun fact about it: There were very few CGI effects in the film. The first café scene had a CGI inserted plane taking off in the background.
The Batman trilogy (2005- 2012)
Directed by: Christopher Nolan
Fun fact about it: Tim Burton and Michael Keaton, from Batman (1989), have said they were impressed by this film.
The New World – 2005
Directed by: Terrence Malick
Fun fact about it: Shot almost entirely with available light. Only the scenes shot in the Hampton Court Palace interiors were supplemented with artificial light coming through the windows.
The Prestige – 2006
Directed by: Christopher Nolan
Fun fact about it: "The Prestige" is the only non-Batman movie to date Christian Bale has worked with director Christopher Nolan on.
The Fighter – 2010
Directed by: David O. Russell
Fun fact about it: Christian Bale's Best Actor in a Supporting Role Oscar win is the middle of a three year run where that award went to an actor whose name begins with "Chris". Christoph Waltz won the year before for Inglourious Basterds (2009), and Christopher Plummer won the year after for Beginners (2010).
Out of the Furnace -2010
Directed by: Scott Cooper
Fun fact about it: Christian Bale did his own training to work at the active steel mill and can be seen working there in the film without a stunt double.
The Big Short – 2015
Directed by: Adam McKay
Fun fact about it: After Michael Burry sends his e-mail to investors about his restriction of their funds, the first person to respond has the last name "Bates." This is likely a nod towards Christian Bale's character in American Psycho.