In case you hadn't noticed… Jon Hamm has a thing for British TV
You know him I presume. The one and only. Mr. Don Draper himself. I'm just kidding. I'm talking about Jon Hamm of course.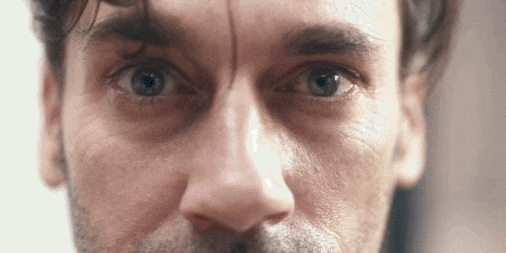 The actor that could very well be the next James Bond if he was British. Well, he had a great deal of success this summer with Baby Driver and apparently he just landed his first regular TV role since Mad Men.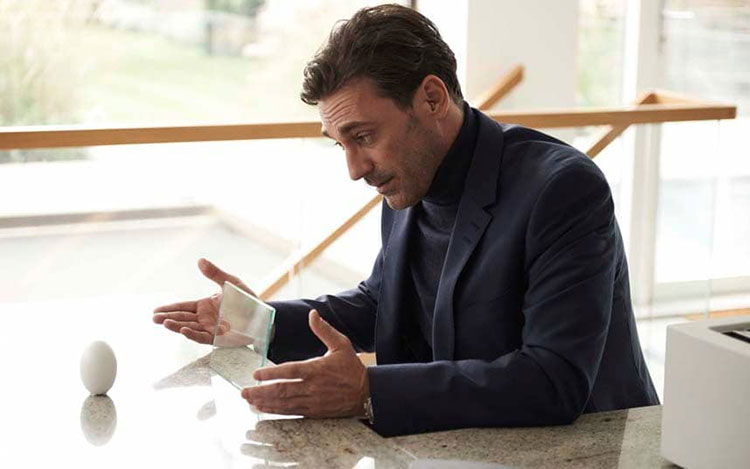 Yup, he's about to play Archangel Gabriel in Amazon's Good Omens and he's in good company there. David Tennant, Michael Sheen are already cast in the 6 part TV series (based on a book by Neil Gaiman and Terry Pratchett) and now so is Jon. Yaaaay 🙂
But if you take a good look at Jon Hamm's TV career, you'll notice something quite wonderful. His penchant for British TV, and there is proof of that.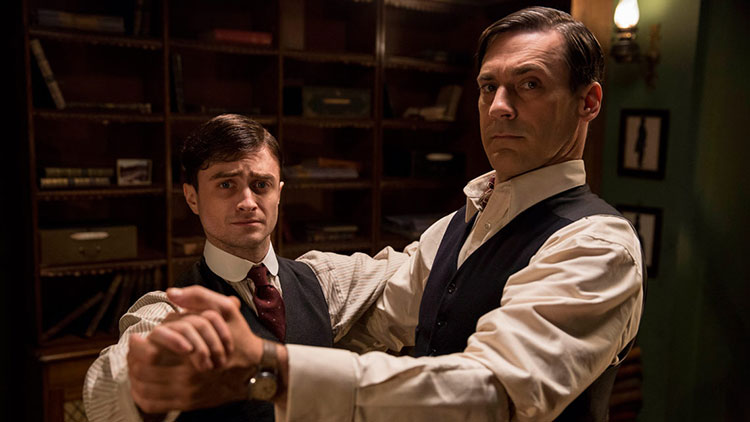 Yes his most recognizable role is that of Don Draper in Mad Men but since gaining worldwide popularity (with Mad Men) he's been a familiar face in several British TV shows.
There was the 4 episode stint in The Increasingly Poor Decisions of Todd Margaret, back in 2012, the one Episode of Toast of London (in an episode called "Hamm on Toast" no less), and let's not forget the outstanding collaborations with the likes or Charlie Brooker and Mark Chappell Alan Connor and Shaun Pye.
Hamm was simply outstanding in White Christmas, the Black Mirror Christmas special episode, and also in A Young Doctor's Notebook, opposite Daniel Radcliffe. He was also one of executive producers of the British dark comedy television series based on the short story collection of the same name by Mikhail Bulgakov.
But let's summarize the love of Jon for British TV… Shall we?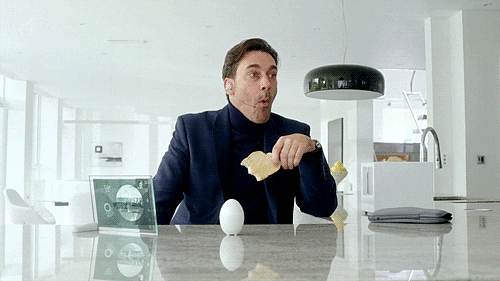 The Increasingly Poor Decisions of Todd Margaret (2012)
Created by: David Cross
Hamm played: Himself / Dave's Employee
A Young Doctor's Notebook (2012-2013)
Based on: A Young Doctor's Notebook by Mikhail Bulgakov
Hamm played Dr. Vladmir "Nika" Bomgard. The older doctor that fails to prevent his younger self (played by Daniel Radcliffe) from making the mistakes he currently regrets.
Black Mirror (2014)
Created by: Charlie Brooker
Hamm played: Matt Trent. A man part of a two man team, stationed at a remote outpost in the middle of a snowy wilderness.
Toast of London (2015)
Created by: Arthur Mathews and Matt Berry
Hamm played: himself in "Hamm on Toast" episode
Bonus: Absolutely Fabulous: The Movie (2016)
Directed by: Mandie Fletcher
Hamm played: himself in a cameo role