Awesome and fun gambling movies to watch (if you haven't already)
Let me ask you a question. Do you prefer gambling on on line casinos or do you enjoy watching movies about it? Gambling I mean… Well if you're in the first group – Good luck! And if you're in the second… You're in the right place. Please… Have a seat. Make yourself more comfortable. There is plenty of that here.
All right now… Let's talk about gambling. Yes, I'm very well aware it's vice, but admit it… it looks so cool and exciting in a movie. Which is why I love every poker, casino heist or gambling in a movie. In several movies to be precise. Hollywood loves making them and I (like many of you) love watching them. It's my vice if you will. Well that and semi sweet Lindt chocolate.
But back to the topic of gambling movies. There are plenty of movies that depict old fashioned gambling, and online gambling games, but there are handful of them that do it well… And what are some of the best you might ask? Well scroll down and find out for yourself.
Casino (1995)
Ah Casino. One of the three movies that Scorsese made with De Niro in the 90's and their 8th overall. It's a cinematic tale of greed, deception and the rise and eventual downfall of an ambitious man. The movie also showed the very thin ties between the casino business in Las Vegas and the mafia, in an honest albeit glamorous way. It has Sharon Stone at the peak of her fame (and talent), De Niro and Pechi all tied in a bow beatify and the written words by Nicholas Pileggi.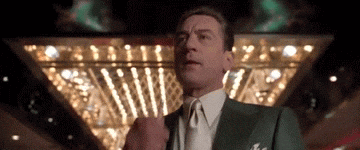 Rounders (1998)
A movie that was a bit too complex and poker savvy for me, that I had to watch several times to actually understand what the hell is going on. A movie that aged like a fine wine, after it was met with mixed reviews, and gained the cult like status that it has today. A movie with Ed Norton and Matt Damon at the height of their fame and with John Malkovich playing a Russian mobster poker player called Teddy KGB. It is insane as it is still good.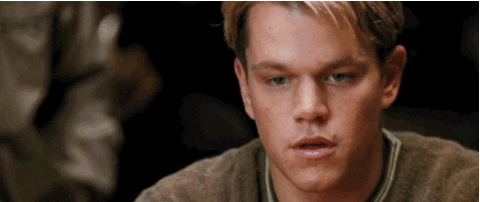 The Sting (1973)
You know… before Ben and Matt there were Robert and Paul. Best friends, colleagues and lifelong film partners. Inspired by the real-life cons perpetrated by brothers Fred and Charley Gondorff, The Sting actually got Robert Redford his first Academy award nomination for acting, and solidified him and Paul as box office kings. Directed by George Roy Hill, The Sting was nominated for 10 Academy Awards winning seven, including the Oscar for best picture.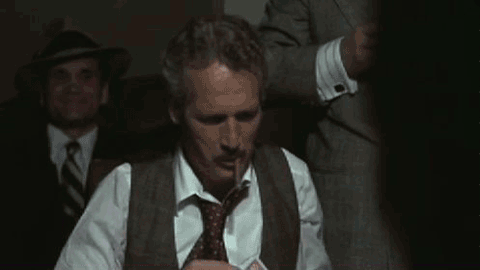 Ocean's 11 (2011)
I was wondering which version of the movie to put on this list. The original 1961/Rat Pack version or the stylish and oh so fun Steven Soderbergh remake. I chose the latter since I'm a Millennial and frankly I consider it to be the better film. Admit it. Soderberg not only made it better, he made it more star studded and fun. Yeah that's right. Fun. The other 2 sequels are not worth talking about but Ocean's 11 is a freaking master-piece.
The Cincinnati Kid (1965)
Another Depression era period piece (like The Sting) and another that received mixed reviews upon release but gained popularity and eventual cult status with time (like Rounders). The Cincinnati Kid is a tale of Eric "The Kid" Stoner (played by Steve McQueen). A young Depression-era poker player who wants to establish himself as the best in the game, by challenging the best.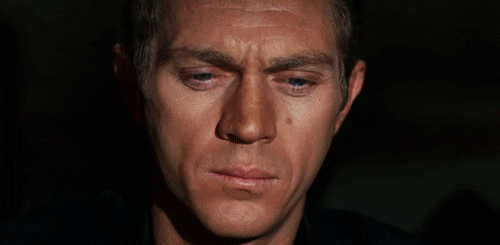 Lock, Stock and Two Smoking Barrels (1998)
It's the movie that put Guy Ritchie on the map. Produced by Matthew Vaughn and written/directed by Ritchie, Lock, Stock and Two Smoking Barrels actually had so many things going on. It was a heist film, as much as it was a comedy. It had four friends in the center, but things, thieves, gangsters, weed, cash and two smoking barrels. The crazy ingredients for making one crazy but good film.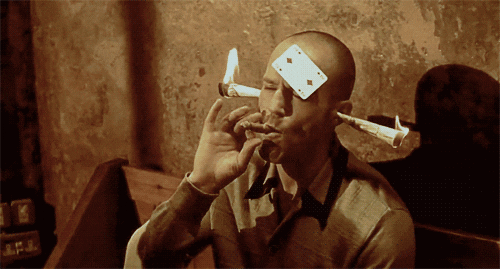 The Color of Money (1986)
Can you make a good movie with the same character and the same leading actor in that character? Apparently, Marty Scorsese can, and he did it with the aging but on top of his game Paul Newman. Edward "Fast Eddie" Felson is now much older and retired but Paul wasn't. This role got him his much-awaited Oscar, and apparently he was so sure that he would lose again (as he did in the previous 7 times) that he didn't even attend the ceremony. Bummer.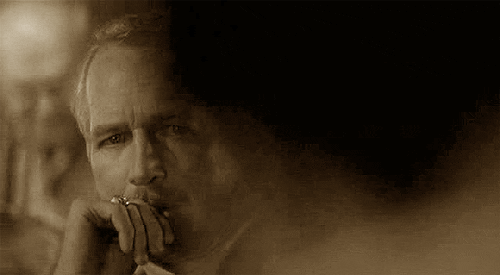 The Hustler (1961)
Rewind 25 years earlier and you've got yourself one hot and very talented Paul Newman at the start of his lustrous career. Edward "Fast Eddie" Felson when he was small-time pool hustler and eager to join the big legues of high-stakes wagering and of course as the title suggests hustling. It's a story about winning and losing as much as it is about the game of straight pool. George C. Scott provided much needed sparring in terms of Paul's acting abilities and Piper Laurie was freakishly talented as she was breathtaking.
Molly's Game (2018)
The newest movie on this list and probably one of my favorite that Aaron Sorking wrote to date. But he not only wrote it, he also directed it, in his rookie directorial effort, and the result was an energetic and highly entertaining story about a high stakes madam. Did I mention that this is a real story? Well as much as the story and the characters look and feel unbelievable, they actually are. Trust me… Oh… And raise your hand if you fell, that Jessica Chastain was robber of her Academy Award nomination…. Yup….We're on the same page.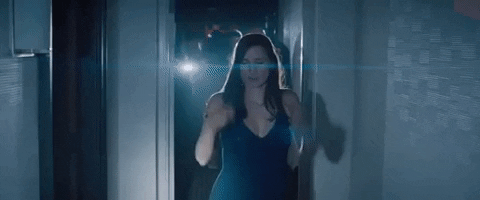 Hard Eight (1996)
The first feature film of Paul Thomas Anderson, and a god damn underrated neo-noir classic straight from the era that didn't had them that many. Hard Eight graced us with the immense talent of PTA, but also established Phillip Baker Hall, John C. Riley, Phillip Seymour Hoffman as a repertoire actors in his later cinematic tales.
The Cooler (2003)
I have a confession to make. I thought The cooler was actually some MMA fighter's nickname or something like that. But that was before I saw the movie. After I saw it, I was blown away by Alec Baldwin and William H. Macy's performances, the story, and the screenwriter's exploring the power of love. More precise what falling in love can do to a man? Also if you're in for a mix of Casino and Las Vegas you're in for luck. It's detailed story of the operations of a casino with the love story built in.