Guys…. Watch them after Annihilation
Well, folks… If you enjoyed Annihilation I have a good news for you. There are some good (albeit) older movies that you should also watch if you're still unsettled from Alex Garland's latest directorial work.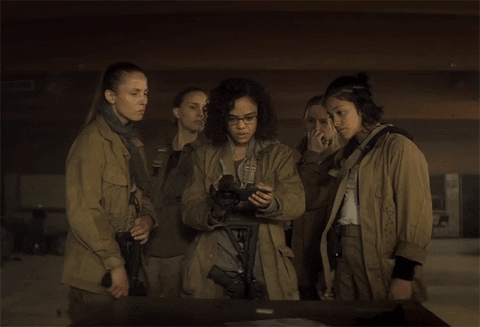 You can find my review of Annihilation here on Filmsane, but for now I'm going to offer a brief yet eclectic list of movies you should watch after Annihilation. There is probably none quite like it, but some of them are very similar in the tone, style or visuals. Sooo… Feel free to check them out.
Under the skin (2013)
Director: Jonathan Glazer
Stars: Scarlett Johansson, Jeremy McWilliams, Lynsey Taylor Mackay…
Fun fact about the movie: The first proper line of dialogue happens 13 minutes into the film.
Stalker (1979)
Director: Andrei Tarkovsky
Stars: Alisa Freyndlikh, Aleksandr Kaydanovskiy, Anatoliy Solonitsyn…
Fun fact about the movie: It is said that the rushes of the first version of the film were kept by editor Lyudmila Feyginova in her home for years. They were destroyed by a fire that also claimed her life.
Arrival (2016)
Director: Denis Villeneuve
Stars: Amy Adams, Jeremy Renner, Forest Whitaker…
Fun fact about the movie: Amy Adams was Denis Villeneuve's first choice for Louise. She agreed to the role within 24 hours of receiving the script.
The Thing (1982)
Director: John Carpenter
Stars: Kurt Russell, Wilford Brimley, Keith David…
Fun fact about the movie: John Carpenter has stated that of all his films, this is his personal favorite.
Ex Machina (2014)
Director: Alex Garland
Stars: Alicia Vikander, Domhnall Gleeson, Oscar Isaac…
Fun fact about the movie: In a 2016 interview, Alicia Vikander named this as her favorite film she's been part of to date.