Favorite Cameron Diaz performances… in no particular order
You've probably heard the news. Cameron Diaz has retired from acting and she's planning to focus more on her domestic/private life than on her professional. The model turned actress has not made any official releases yet, and thus confirming the news that her colleague Selma Blair made to the public, buuuut if we take a good look at the most recent events… Yup… It's true.
Diaz has not starred in a movie since 2014's musical Annie, and according to her IMDB page, there are no upcoming, announced projects either. The actress that first started her show-business career as a successful model in her 20's, now is a retired actress at 45. But that doesn't mean it's a bad thing. To tell you the truth, she can afford not to work until she's in her 80's and since she's apparently sick of acting she call always do something else. She can produce, write, direct or design something. Like any other actress in Hollywood.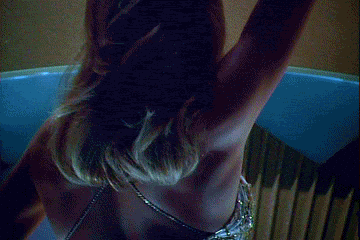 As of 2015, the U.S. domestic box office grosses of Diaz's films total over $3 billion USD, with worldwide grosses surpassing $7 billion, making her the third highest-grossing U.S. domestic box office actress (after Scarlett Johansson and Emma Watson).
She first rose to stardom with the role in the hit film The Mask, and then she became a box office star with There is something about Mary, Charlie's Angels, The Shrek series, The Holiday…. Along the way she accumulated 4 Golden Globe award nominations and a massive fan/media following.
In the last couple of years she appeared less and less in films, and the quality of her projects decreased significantly. She appeared in box office flops, and critically penned movies like Knight and day, Gambit, The Counselor, Sex Tape and The Other Woman, but at the same time she married and settled to a domestic life out of the spotlight.
But I will always like her. Not only is she was and still is pretty, she is very smart and also has a great agent. Not the most talented actress in Hollywood, Diaz however managed to get great roles, in great hit films that put her on the map, and in the process she even managed to work with some of Tinseltown's finest. Spike Jonze, The Farelli brothers, Martin Scorsese, Curtis Hanson, Oliver Stone…
She got roles that many even more talented actresses would kill for. But what about some of my favorite Cameron Diaz performances? Well scroll down and take a look.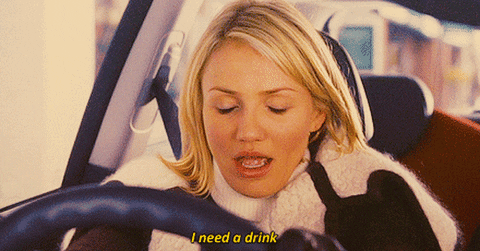 Any Given Sunday (1999)
Director: Oliver Stone
Stars: Al Pacino, Dennis Quaid, Cameron Diaz…
Fun fact about the movie: Al Pacino particularly relished his role as he found it a refreshing change from the usual cops and gangsters he often plays.
Being John Malkovich (1999)
Director: Spike Jonze
Stars: John Cusack, Cameron Diaz, Catherine Keener…
Fun fact about the movie: Charlie Kaufman sent the screenplay to Francis Ford Coppola after he wrote it. Coppola liked it very much and showed it to his daughter's husband, Spike Jonze. Jonze liked the screenplay so much that he approached Kaufman about directing the movie.
In Her Shoes (2005)
Director: Curtis Hanson
Stars: Toni Collette, Cameron Diaz, Shirley MacLaine…
Fun fact about the movie: The woman pictured as Maggie and Rose's mother is model Ivana Milicevic.
She's the One (1996)
Director: Edward Burns
Stars: Edward Burns, Jennifer Aniston, John Mahoney…
Fun fact about the movie: Second part of actor/director Edward Burns' unofficial "Long Island" trilogy which began with The Brothers McMullen (1995) and concluded with No Looking Back (1998).
The Holiday (2006)
Director: Nancy Meyers
Stars: Kate Winslet, Cameron Diaz, Jude Law…
Fun fact about the movie: Kate Winslet and Rufus Sewell had previously been in a real life romance.
There's Something About Mary (1998)
Directors: Bobby Farrelly, Peter Farrelly
Stars: Cameron Diaz, Matt Dillon, Ben Stiller…
Fun fact about the movie: Lee Evans' British accent in the movie was characterized by a film critic as quite possibly the worst fake British accent in a movie he had ever heard. Lee Evans' is in fact British. However the accent he used in this film was overly exaggerated for the role.
Vanilla Sky (2001)
Director: Cameron Crowe
Stars: Tom Cruise, Penélope Cruz, Cameron Diaz…
Fun fact about the movie: The scene with Tom Cruise alone in Times Square is not computer enhanced. The production was given unprecedented permission to shut down Times Square for one Sunday. At the time, the news ticker was providing updates on the George W. Bush-Al Gore election. To avoid dating the film, Crowe got permission to change the NASDAQ sign in post-production.
My Best Friend's Wedding (1997)
Director: P.J. Hogan
Stars: Julia Roberts, Dermot Mulroney, Cameron Diaz…
Fun fact about the movie: Julia Roberts hand-picked both Dermot Mulroney and Cameron Diaz for this film.
Charlie's Angels (2000)
Director: McG
Stars: Cameron Diaz, Drew Barrymore, Lucy Liu…
Fun fact about the movie: Drew Barrymore bought the screen rights to Charlie's Angels (1976) prior to the movie being filmed – a decision that earned her an estimated $40 million for the first film and a possible $80 million for the second.
The Invisible Circus (2001)
Director: Adam Brooks
Stars: Jordana Brewster, Cameron Diaz, Christopher Eccleston…
Fun fact about the movie: Released the same year as The Fast and the Furious (2001) which Jordana Brewster stars as Mia Toretto.