Annette Bening Is A Treasure
So, I went out to the movies this past weekend, and finally saw Captain Marvel. You can expect my review on Monday, but for now let's focus on the lovely lady that I'd like to call, America's treasure.

And she truly is. Annette plays the Supreme Intelligence in Captain Marvel, and I just loved how she was a bad-ass while wearing her graying hairdo. Like a true boss. But seeing her in a blockbuster movie after more than 2 decades made me realize how much a love her, and how much I missed he watching her in movies that aren't heavy dramas.
So, in honor of her talent and ageless elegance, I want to share some of my favorite movies featuring Annette Bening. But before i do that, let me just elaborate why she's a true national treasure. Well, for one she's incredibly talented and beautiful. Secondly, much like me, the wonderful Annette was in her early to mid 30's when she married the love of her life and started her family.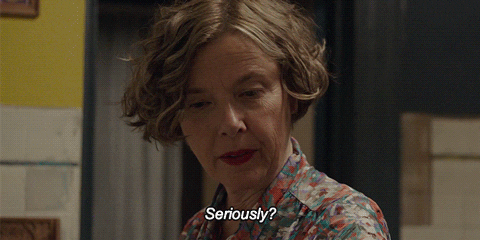 But I remember the first time I ever saw her in a movie. It was in Postcards From The Edge in which she starred opposite her future sister in law Shirley McLane. Annette had a very small role in the movie, but she was amazing. Second movie that I vividly remember watching with her was Grifters. She and Anjelica Huston were amazing in that movie, and some of my favorite movies if her (in the 90's) are Regarding Harry, American President, Mars Attacks, American Beauty. Annette was brilliant in all of them, but from the handful of movies in the past 20 or so years, Running With Scissors, The Women and Kids Are All Right remain my top notch Annette Bening choices.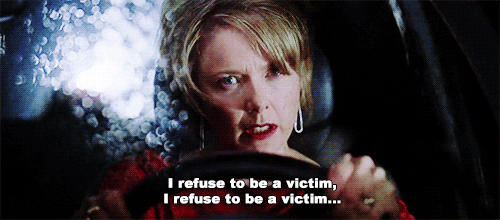 But she's one of those rare breed of actresses that you'll never hear a bad word to be said about her. She's a true class, and much like in the case of Glenn Close, it's truly unfortunate that she's never got an Oscar for any of her performances. But if you have a chance, go and see Captain Marvel. Or watch some of her old movies, and find out for yourself why Annette Bening is the real deal. A national treasure that needs to be protected at all costs.