A rant from a nerd: Comic Con is just a wish for me (and it sucks)
Well Comic Con International has officially commenced. The convention that unites every geek, nerd, movie, TV, video game and comic book lover on one place has just begun, and i'm both thrilled and sad about it. What is probably the pilgrimage trip to Mecca for every practicing Muslim, for every practicing NERD is going to San Diego for Comic Con.
And I can't gooooooo!  I'll get to why in a minute… but for now let me just day dream about it…
If I were to go I'd make sure and check out any of the Marvel panels (Avengers: Infinity War is a must, and I hear Chris Hemsworth is making an appearance to promote Thor Ragnarok), the new Lara Croft reboot, Stranger Things and Westworld's of course, and I also heard that Fox is bringing Deadpool to Comic Con too. Damn...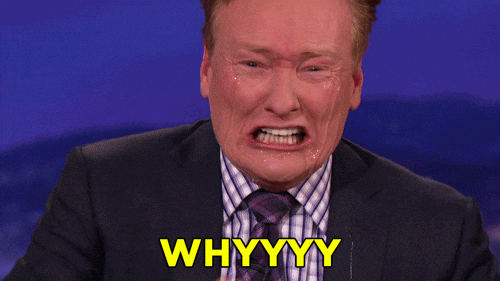 I'd also probably let my boyfriend tour all the comic book and video games events solo (cause I'm not into video games at all), visit all the Q&A panels and meet and great booths (most likely with me) but that is just one big and unfulfilled wish for now (and most likely to remain a wish in the near future).
Why? Well for several reasons actually. First of all I live in South-Eastern Europe and a trip to San Diego (even if it's planned months in advance) is still very expensive for my budget. Secondly I've started Filmsane at the end of May and it's not enough time for me to even qualify for a press pass. Thirdly I started an internship, and one of the main conditions about it, is to be present at all times in my hometown Skopje.
Which means from Monday to Friday I have to be there for the next 3 months (that's how long the internship will last). That means no vacation, or anything else for that matter. Which is fine… cause me and my boyfriend are so broke, that we couldn't even afford a weekend in Greece let alone a trip to San Diego.
I hope next year things will be different. I'd be able to monetize Filmsane enough for me to buy 2 tickets to San Diego and report about the convention from there. Just like a well-respected, fan, journalist and blogger who belongs to be there.
But for now… Comic Con remains a wish… and yes THAT really sucks.