The Winona/Keanu films leading up to Destination Wedding
Yeah, you've heard that right. Keanu Reeves and Winona Ryder are teaming up again on the big screen, and this time for the rom com called Destination Wedding.
The first official trailer for Destination Wedding is already out, and this will be the 4th mutual collaboration between Winona and Keanu. The talented actors first appeared together on the big screen in 1992, when they starred in Bam Stoker's Dracula.
Then there was the animated science-fiction thriller film A Scanner Darkly, and can't forget about the 2009 drama The Private Lives of Pippa Lee.
Destination Wedding on the other hand is the second feature film of Victor Levin (the first was 5 to 7), a writer known for his work on Mad About You and Mad Men. He also wrote the script of Destination Wedding, and Dj Dallenbach is in the cast besides Keanu and Winona.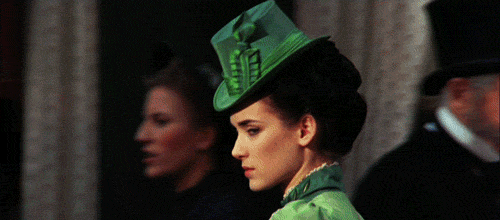 Official synopsis for the film:
DESTINATION WEDDING reunites two of Hollywood's most adored stars, Keanu Reeves and Winona Ryder, as the socially awkward Frank and Lindsay. When they meet on their way to a destination wedding, they soon discover they have a lot in common: they both hate the bride, the groom, the wedding, themselves, and most especially each other. As the weekend's events continually force them together – and their cheerlessness immediately isolates them from the other guests – Frank and Lindsay find that if you verbally spar with someone long enough, anything can happen. When debate gives way to desire, they must decide which is stronger: their hearts or their common sense.
Destination Wedding will be released on August 24th 2018.
Bam Stoker's Dracula (1992)
Director: Francis Ford Coppola
Stars: Gary Oldman, Winona Ryder, Anthony Hopkins…
Fun fact about the movie: Francis Ford Coppola has openly criticized his own reasoning for casting Keanu Reeves as Jonathan Harker. According to him, he needed a young, hot star that would connect with the girls.
A scanner Darkly (2006)
Director: Richard Linklater
Stars: Keanu Reeves, Winona Ryder, Robert Downey Jr…
Fun fact about the movie: Philip K. Dick's daughters gave Richard Linklater their father's personal copy of the novel "A Scanner Darkly", when he completed this movie.
The Private Lives of Pippa Lee (2009)
Director: Rebecca Miller
Stars: Robin Wright, Alan Arkin, Mike Binder…
Fun fact about the movie: While they play lovers in this film, Alan Arkin and Winona Ryder played father and daughter in Edward Scissorhands (1990).