Oscars 2020: All Hail Florence Pugh!
Yup. The 2020 Academy Awards nominations were announced earlier today, and there were some surprises to say the least. Women were again omitted from the best director category, but all in all some progress has been made.
Hildur Guðnadóttir became an Oscar nominee after composing the score for the Joker, and Greta Gerwig received a nomination for best adapted screenplay (for Little Women).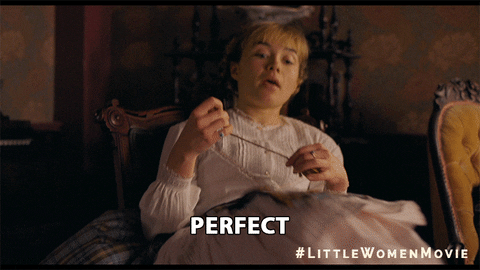 But on that note, I'd like to single out one special lady in this particular lot. Yes, Scarlett Johansson is a double nominee (in the best leading and supporting performance categories) and yes, Saoirse Ronan received her 4th overall nomination by the age of 25, but her co-star did an impressive job nonetheless. I'm talking about Florence Pugh of course. And if you don't really know who am i talking about… Did you lived under a rock in this past year?
And if by any chance you've been following the career of Florence, you'll find her nomination (in the best supporting actress category) a fitting and timely not a shocking surprise. At least i did.
The Adam Sandler nomination would have been a true shocker, but not Florence's. Yes, I'm very much aware that she's just 24 years old. I'm very much aware that Little Women was her 8th motion picture in a film career that spans just 6 short years, and I'm definitely aware that she rose to prominence just 2 years ago with the sports drama Fighting with My Family. I get all that.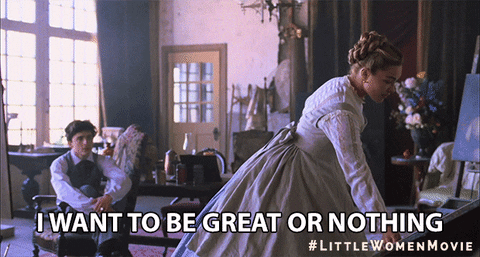 Florence played Saraya "Paige" Knight in the Dwayne Johnson's produced wrestling movie and her career sky-rocketed since. Last year's horror Midsommar hailed her as a promising young talent and Little Women just solidify that opinion among the public.
Florence's portrayal of Amy March was a true thing of beauty and I just loved how her portrayal brought her another level of respect even from the hard-core Little Women fans. The movie adaptation went through some changes from the original source, but her top notch and honest acting really blended nicely with the updated material.
She's a true breath of fresh air in the 2020 Academy Award nominations, and I'll for one will be cheering for her next month. I know that Florence winning is a true long shot (with Kathy Bates, Scarlett Johansson, Laura Dern and Margot Robbie in the mix), but hey… miracles do happen. One can only hope.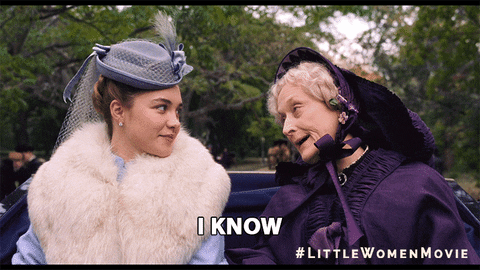 And if you're wondering where you'll be seeing more of Florence in the next period, well… she'll be teaming up with Scarlett for the upcoming Marvel Movie Black Widow. That's right! She's heading to the Marvel Cinematic Universe.
Premiering this May, Black Widow will be the latest female solo-movie in the Marvel cinematic universe, and  Florence will be a part of it too. She'll be playing Yelena Belova / Black Widow, and  I don't know about you, but I can hardly wait for this movie. A Marvel movie that's directed by a female director and has 3 A-list actresses in the cast? Hell yeah.
You can understand my excitement for Florence's success. Although it may seem that it happened over night, it was actually far from an overnight success. I'm happy for Florence's Oscar nomination and wanna see some more from her. Oscar nominated or otherwise.