Ethan Hawke behind the camera
You know this man I presume. Actor, writer, and director. Probably one of the most talented filmmakers of his generation, and one of the most versatile exciting exports that have come out from Texas.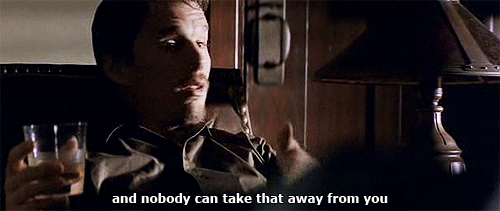 Yup I'm talking about Ethan Hawke. Well, he created quite a buzz for himself at this year's Sundance Film festival where he presented his latest project, Blaze. Co- written and directed by Hawke himself, Blaze is a biographical drama film based on the life of country musician Blaze Foley.
The film was actually adapted from the novel Living in the Woods in a Tree: Remembering Blaze by Sybil Rosen, (who co-wrote the film) and it stars Ben Dickey, Alia Shawkat, Sam Rockwell, Wyatt Russell, Steve Zahn, Kris Kristofferson Sybil Rosen and Hawke's frequent collaborator Richard Linklater.
Ethan Hawke reportedly decided to make a biopic of Blaze Foley, a musician who was little known in his lifetime, because he found it important to make a point that it is not only the lives of celebrities that are worth showing on the screen.
Foley was shot in the chest and killed by Carey January, the son of Foley's friend Concho January. Carey January was acquitted of murder in the first degree by reason of self-defense. He was just 39 years old.
However, what are the other directorial projects that has been in Hawke's resume? Well it's a mixed bag in that category (meaning he has music shorts, documentaries, feature films), but if you take a good look at his efforts behind the camera, you'll notice that music is present in every single one of them.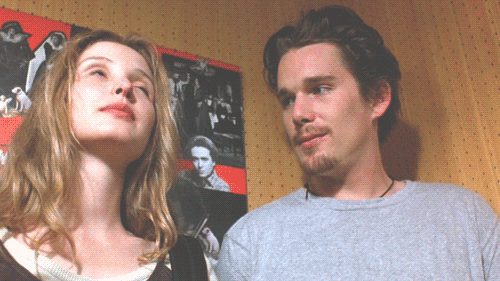 Whether it's a classic music video, documentary about the career of Seymour Bernstein or The Hottest State, the love drama about an aspiring singer and 20-something actor, music as an art form can be found in every nook and cranny of his work as a director.
So, let's look back at his directorial pieces starting from the mid 90's.
Lisa Loeb & Nine Stories: Stay (I Missed You) (1994)
Director: Ethan Hawke
Stars: Lisa Loeb & Nine Stories, Lisa Loeb
Chelsea Walls (2001)
Director: Ethan Hawke
Writer: Nicole Burdette
Stars: Paz de la Huerta, Vincent D'Onofrio, Bianca Hunter…
The Hottest State (2006)
Director: Ethan Hawke
Writers: Ethan Hawke (screenplay)
Stars: Mark Webber, Catalina Sandino Moreno, Laura Linney…
Seymour: An Introduction (2014)
Director: Ethan Hawke
Stars: Seymour Bernstein, Jiyang Chen, Ethan Hawke…
Blaze (2018)
Director: Ethan Hawke
Writers: Ethan Hawke, Sybil Rosen
Stars: Charles Adams, Edgar Arreola, Charles Barber…