5 hidden gems in Alexander Skarsgård's career
You may know this guy. You've probably seen him as a vampire or just maybe in this ongoing award season, as he goes on to the podium to collect his accolades. Yup. I'm talking about Alexander Skarsgård- the 6'5'' tall Swede that is currently on your HBO watch list and on your Netflix and chill list.
Skarsgård can be found in Duncan Jones's latest project Mute and practically on every god damn awards ceremony giving awkward speeches and being tall, gorgeous and oh so talented. You know… the whole package.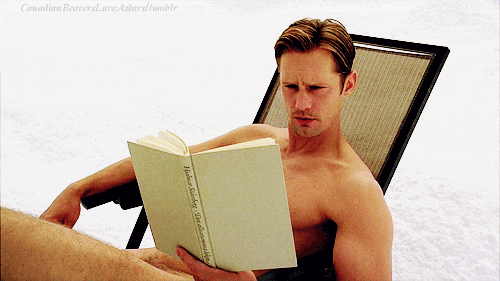 But, before starring in some of the best movies/TV series in Hollywood, before being freaking Tarzan and before international stardom, he was mostly known in his native Sweden as Stellan Skarsgård eldest son. Sure he had some roles here and there, but 2008 was a great year for him- career wise. He starred in Lady Gaga's Paparazzi music video and landed the role of Eric Northman in HBO's True Blood. That role opened a lot of doors for him and made him a well-known household name. Oh and did I mentioned that amount of female lust that came with that role? No… well… take a good look at him and just imagine….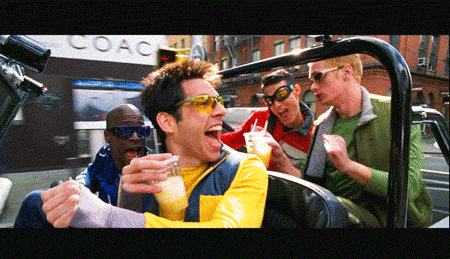 However, after coming to USA and hitting it big there he also made some indie/modest/relatively unknown films that are not only good, I feel that you need to know them and see them. Immediately.
Seriously… They are the hidden gems in his career, and you won't be sorry if you give them a shot.
What Maisie Knew (2012)
Directors: Scott McGehee, David Siegel
Stars: Julianne Moore, Alexander Skarsgård, Steve Coogan…
Fun fact about the movie: Working with 6-year-old actress Onata Aprile meant that the crew had to do most of the filming before her bedtime. However, during a scene that had to be filmed at night, Aprile fell asleep, and could not be woken up. The scene had to be shot two weeks later.
Disconnect (2012)
Director: Henry Alex Rubin
Stars: Jason Bateman, Jonah Bobo, Haley Ramm…
Fun fact about the movie: Jason Bateman stated that this is his favorite film he has ever worked on.
The East (2013)
Director: Zal Batmanglij
Stars: Brit Marling, Alexander Skarsgård, Ellen Page…
Fun fact about the movie: Toby Kebbell who plays Doc, later plays the similarly named Doctor Doom in Fantastic Four (2015). Both self-proclaimed doctors commit acts of terrorism which they believe are for the greater good.
The Diary of a Teenage Girl (2015)
Director: Marielle Heller
Stars: Bel Powley, Alexander Skarsgård, Kristen Wiig…
Fun fact about the movie: Alexander Skarsgård's father, Stellan Skarsgård, starred in the Swedish film Anita: Swedish Nymphet (1973), also known as "Anita – ur en tonårsflickas dagbok", which translates as "Anita: From a Teenage Girl's Diary".
War on Everyone (2016)
Director: John Michael McDonagh
Stars: Alexander Skarsgård, Michael Peña, Theo James…
Fun fact about the movie: In the scene at the members only club Alexander Skarsgard orders a Bloody Mary and says "the bloodier the better." This is likely a reference to HBO's True Blood where he played the vampire Eric.