Michael Shannon has some great upcoming projects and you need to know about them
Trust me… You're going to be hearing a lot about Michael Shannon in the next couple of years. I know, it's a long period of Michael Shannon, but along with him there will be some awesome projects that you need to know about. And see of course.
Sure, just this February he was nominated for his second Academy award (for best supporting actor in Tom Ford's Nocturnal Animals) but there are a bunch of great movie and TV projects with Michael that are just around the corner. And I can hardly wait to be honest, because Ive been a fan of his work and talent for so long.
And what are those projects you ask? Well, other than being a villain (shocking isn't it ahaha) in Guillermo del Toro's Cannes winner- The Shape Of Water and portraying the famed entrepreneur /engineer George Westinghouse in the upcoming biopic, The Current War…. You'll be seeing a lot of Michael on the small screen too.
He's one of the leads in Waco, The paramount network's 6 part mini-series based on the 1993 siege in Waco Texas. Besides starring in Waco, Michael serves as one of the executive producers of the miniseries…. but you know what? Let me break them down you one by one. Michael Shannon's upcoming projects that you need to know about. ASAP!
The Shape of Water
Director: Guillermo del Toro
Starring: Sally Hawkins, Octavia Spencer, Michael Shannon, Doug Jones…
Premiere date: December 8th 2017
The Current War
Director: Alfonso Gomez-Rejon
Starring: Katherine Waterston, Benedict Cumberbatch, Tom Holland, Michael Shannon…
Premiere date: January 18th 2018
Pottersville
Director: Seth Henrikson
Starring: Christina Hendricks, Ron Perlman, Michael Shannon…
Premiere date: (2017) – TBA
The Price
Director: Siofra Campbell
Starring: Noomi Rapace, Michael Shannon, Matthias Schweighöfer…
Premiere date: (TBA)
Horse Soldiers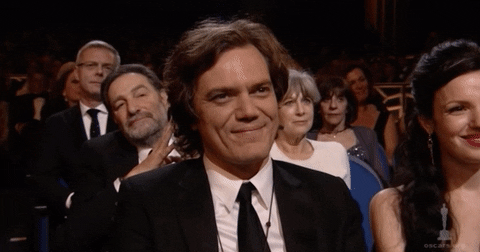 Director: Nicolai Fuglsig
Starring: Chris Hemsworth, Taylor Sheridan, Michael Shannon…
Premiere date: January 19th 2018
What They Had
Director: Elizabeth Chomko
Starring: Taissa Farmiga, Michael Shannon, Hilary Swank…
Premier date: (2018)- TBA
Waco
Director: John Erick Dowdle and Dennie Gordon
Starring: Michael Shannon, Taylor Kitsch, John Leguizamo, Andrea Riseborough…
Premiere date: (2018) – TBA
Fahrenheit 451
Director: Ramin Bahrani
Starring: Sofia Boutella, Michael Shannon, Michael B. Jordan…
Premiere date: (2018) – TBA