10 Things I Hate About You At 20: Kat Is Still My Spirit Animal
All right now. 10 Things I Hate About You turns 20 today. The romantic teen comedy-drama premiered today on March 31st 1999, and when I look back on the impact the movie it held on me, the first thing I think about is Kat.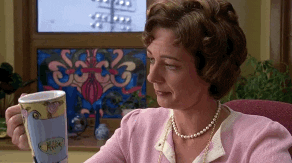 Yes, the movie starred then young Heath Ledger, then young Joseph Gordon Levitt, and then young Larisa Oleynik, but Julia Stiles's Kat Statford was and still to this day i is my go-to fictional/bitchy feminist.
Why? Because I was her. Literally. I was 13 when the movie came out. At the very cusp of puberty. Full of raging hormones and confusion about life, boys, and my future. I was antisocial, shrewish and uninterested in dating. And I was the exact opposite of my outgoing, bubbly and trendy younger sister. Oh and to make matters worse, when the movie came out, we were both raised by a strict father. Yeah. Back then the movie hit a little too close to home.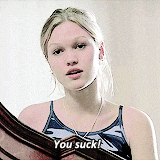 My teenage years were basically a slightly modified version of 10 Things I Hate About You, and how I wished someone like Patrick Verona sang can't take my eyes of you to ease the pain of my very weird existence. I red Sylvia Plath, I was full of teenage angst and rebellion, and just like in Kat's case didn't put too much effort in looking too posh or trendy. I was a brunette version of her of her, with a much darker sense of humor, but easy on the sarcasm.
10 Things I Hate About You resonated with the teenager that I was because it clearly understood the teenager that I was. I just didn't lived in Seattle and I wasn't a Padua High School student. Everything else was more or less the same. But the thing is still watch 10 Things I Hate About You from time to time, and it feels fresh and fun as it was 20 years ago.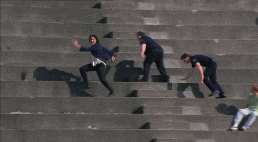 Loosely based on the William Shakespeare's comedy The Taming of the Shrew, the movie portrayed a pretty picture of the high school norms, social expectations accurately and honestly the weid fucked up feeling of just being a teenager. It was a true revelation for an impressionable and very confused 13 year old that felt like didn't belong in many of the societal brackets. And 20 years later it's still seems relevant and fresh. And 20 years later, Kat is still my spirit animal.