Wow, DCEU Is Really Stepping Up The Game!
I didn't see it coming to be honest, and neither did you, admit it. The rise of DCEU and their investment in quality movie making of course. You can safely say that they're imitating MCU, but if there's a chance to learn form the best, it would be Marvel and its gloriously orchestrated cinematic universe. And they're doing that to the T.
And yes,  MCU are a tough but overall good act to follow, but I digress. I'm here to applaud the recent steps in the right direction that DC is making in order to improve and perfect the DCEU. Yup. Long gone are the days of mockery towards the goody CGI, bad direction and even more terrible casting choices. DC are taking risks and they're starting to pay off.  And what those risks just might be? Well, it started with the choosing both on good solid directors and leading actors. Yup. Wonder Woman started all that and Aquaman and Shazam continued that trend. Both action movies were huge successes thanks to the good director/actors combo, but I'm also more than happy with DC's plans for the future.
You've probably heard the news. Paul Dano will be joining Matt Reeve's Batman movie in the role of the Riddler and I'm thrilled about that. Dano got on board after Jonah Hill left the project (thank GOD) and frankly the line-up for the Batman seems to be going well. Robert Pattison will be just a wonderful Bruce Wayne I just know it and Zoë Kravitz is following her step-father's footsteps (Aquaman's Jason Momoa) and taking on the role of Selena Kyle/Catwoman.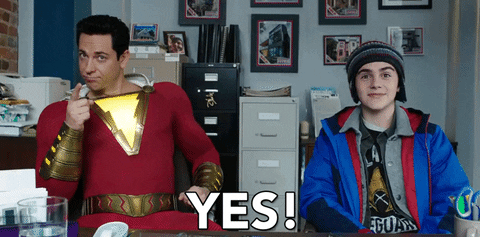 All fine picks of talented and versatile actors that just might elevate the otherwise boring and repetitive story of the Caped crusader. Add to that the fact that all of them are going to be guided by the watchful eye of Matt Reeves, and I can safely say that I have high hopes for this movie.
But the Batman is just a fraction of the good decisions made by DC. Todd Phillips's Joker still kicks some ass both critically and in terms of box office success, but DC has a chance for redemption as well. By acquiring the talent of James Gunn and adding him to the cast and crew of Suicide Squad 2, DC and Gunn will get the chance to hopefully improve one of the worst movies in the DCEU history. But let's not jump ahead. Both Batman and Suicide Squad are set to released in 2021.
There are two awesome movies on the 2020 line up and they're just 2 great examples of the DCEU's stepping up the game plans Wonder Woman 1984 and Birds of Prey. Both movies not only have female actresses in the lead roles, but they're composed primarily of female actresses in the rest of the roles. Both movies are directed by women, and the released dates are spaced just months of each other.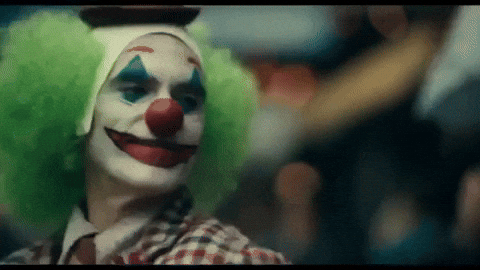 So hell yeah!. DCEU is really trying to impress us. DCEU is really trying to improve. A movie studio that just short years before was an object failure and mercilessly ridiculed for being too indulgent and out of touch is now rubbing shoulders with their biggest competitor. Their movies have become fun, thought provoking, gritty and somewhat serious. Oh, and high quality don't forger about that. They're no longer the butt of many jokes. They're finally getting some  much deserved respect. And i'm hoping they'll stay on track for that.