Wonder Woman opened the gates for more female solo movies, and I love that
DC Extended Universe's Wonder Woman is one of the best movies of the year (so far). Lauded as a feminist portrayal of one of the most bad ass comic book characters, Wonder Woman not only was a critical and commercial success, the movie did something else. It passed the Litmus test for what a female solo superhero movie should look like. DC did it after 3 movies from Extended Cinematic Universe (Man of Steel, Batman v Superman: Dawn of Justice, Suicide Squad) and right after the brief but awesome introduction of the character of Diana Prince in Dawn of Justice. The positive reception of the character in Dawn of Justice, attributed for Diana Prince to get a solo movie, and the positive feedback from Wonder Woman movie, opened the gates for many potential solo female movies not just from DC, but from it's rival company- Marvel.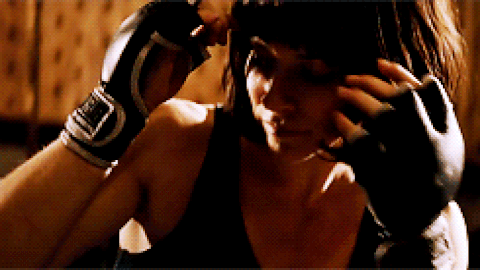 Gal Gadot, who actually portrays Diana Prince in Wonder Woman is set to appear again in the upcoming Justice League, and is rumored to appear in Wonder Woman sequel. But while it took 4 tries for DC to introduce a female solo movie, it will take Marvel roughly 21 movies to do so. The highly anticipated Ant-Man and the Wasp will feature a female superhero character as a co-lead (as the title suggests), but for a true female solo superhero movie we'll have to wait until March 8, 2019, when the premiere of Captain Marvel.
With the Academy Award Winner Brie Larson in the title role, is scheduled to be Marvel's first proper take on a female superhero in a solo movie, Anna Boden and Ryan Fleck were hired to direct the movie and, according to IMDB, she's the only confirmed actress so far.
Back at DC, it has been already announced that the maestro Joss Whedon will be attempting to crack the popular DC character Barbara Gordon in so far the Untitled Batgirl movie. Whedon will try and bring her to the big screen, by so far no date for the start of the production of premiere has been published or has any actress been casted in the role.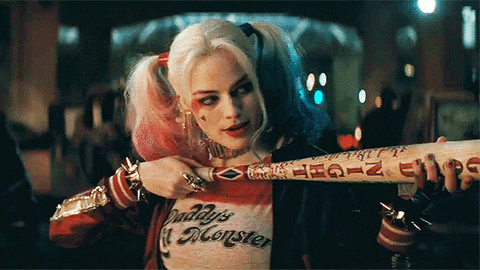 Also Margot Roobie (just like Gal Gadot) made a huge impression in the otherwise bad Suicide Squad last year. She stood out in a good way in the male dominated Suicide Squad, and while the rumor mill circulated that she'll be getting a solo movie as well, it has been reported that she is most likely to share the screen with DC's most popular female heroes and villains in Gotham City Sirens.
And then we come to the most familiar and bad ass female superhero of them all. Natasha Romanoff /Black Widow. Introduced for the first time in 2010's Iron Man 2 Natasha quickly became a fan favorite and was even more quickly brought on in the other Marvel movies. Who can forget her kicking butt in The Avengers, or hers partnership with Steve Rogers in almost every Captain America movie? Not, i for sure, and so many other fans too.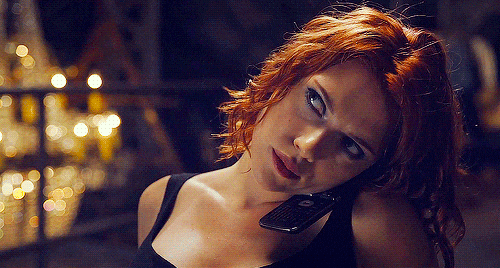 She too is likely to get a solo movie sometimes around 2020, and like that of Wonder Woman is most probably to be an origin story as well, but  it's not confirmed so far. Right before her movie, we'll be able to see Captain America: Civil War' hero Black Panther in a solo stint, but most importantly Captain Marvel.
Captain Marvel will come into theaters in 2019, when the lead actress of the movie (Brie Larson), will be almost 30 years old, and 4 years younger that Scarlett in her first appearance in Iron Man 2. On the other hand right around 2020, when Black Widow solo movie opens, Scarlett will be around 36 and we'll already see Black widow character in 6 different Marvell installments. Captain Marvell will be appearing in just one (Avengers: Infinity War) prior her solo movie.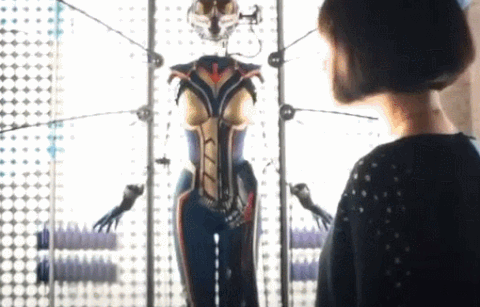 Now, while the age shouldn't be a factor in this, it sadly is judging by Hollywood standards. Ageism is still rampant in Hollywood and very few actresses are exempt from that. Just hope that particular detail won't hurt the movie expectations and subsequent box office performance.
But, like it or not, Wonder Woman did some positive things for the female solo films from both sides. DC and Marvel.  It showed that female characters can carry a movie on their shoulders without the support of a male counterparts, they can earn move for the studio in the process and gain, more fans not just from the female part of the audience, but from the male as well.
So bring them on guys. We need female solo movies ASAP.