Uma's #metoo is the most powerful and savage of them all
You may have heard about the ongoing and apparently never-ending Harvey Weinstein harassment scandal. The ex studio executive is accused of sexual harassment, rape, intimidation, silencing some of the accusers and being a total asshole from more than 70 women.
Well, Uma Thurman might have something to add about that, since she starred in seven (yes seven) movies produced by Weinstein. And on Thanksgiving day, she posted one of the most chilling and disturbing #metoo posts about her experience with Weinstein. The extent of her experience with Harvey is still a mystery, but judging from her post, it was horrifying.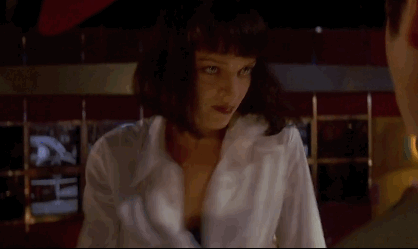 You can read her statement in full below, but there are a couple of sentences that put chills down my spine.
I said I was angry recently, and I have a few reasons, #metoo, in case you couldn't tell by the look on my face.
And…
Happy Thanksgiving Everyone! (Except you Harvey, and all your wicked conspirators – I'm glad it's going slowly – you don't deserve a bullet) -stay tuned.
Now… Let's break them down… Shall we?
Yes months before this post she was asked about the accusations towards Weinstein and very composed she just said…
"I don't have a tidy sound bite for you, because I've learned — I'm not a child — and I've learned that when I've spoken in anger I usually regret the way I express myself. So I've been waiting to feel less angry. And when I'm ready, I'll say what I have to say." The actress said in the red carped event.
This week she did… And boy did she deliver. Which brings me to the second part of her post. She wished her fans a happy Thanksgiving, but Harvey (and all of his conspirators) was excluded from her good wishes. She even said that she's glad they are going slowly and that they don't deserve a bullet. Ouch… True and apply put, but ouch.
Now, I can only assume that the conspirators she was talking about were the men Weinstein hired to intimidate, bribe and stalk some of his victims, but I'm guessing some of her wrath goes out to the people who know about Weinstein's deeds and said (or did) nothing. One of them is of course her friends and collaborators Quentin Taranatino, who recently admitted to know about Harvey but chose to stay silent.
"I knew enough to do more than I did," he said, and referenced other episodes with prominent actresses. "There was more to it than just the normal rumors, the normal gossip. It wasn't secondhand. I knew he did a couple of these things." Said Tarantino recently regarding the accusations.
And as for the – Stay tuned ending of her post… Well that suggests that she is not done, and we will be hearing more from her in the months to come.
For all I can say is… Bring it on Uma!